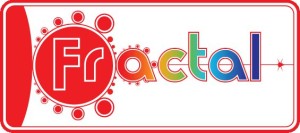 Fractal is a STEAM (Science, Technology, Engineering, Art, and Mathematics) enrichment program that uses Participant-led, Inquiry-based Learning techniques for school-aged participants (6-13). Through fun, creative and engaging workshops, Fractal builds self-esteem, teamwork, knowledge base, and confidence in participants' for their future educational experiences, as well as helping to close the gap between what kids learn at school and how it's connected to their everyday lives.
Founded by Heather Wentler as a way to help kids and teens build self-confidence and life skills through hands on and challenged based learning projects. Participants are encouraged to manipulate materials to figure out how they work independently and with each other.
Fractal provides a wide array of activities and classes for participants that are not the typical after school programs you may remember. Minecraft workshops are provided for individuals to come and play together and learn new techniques from each other. Certain Saturdays Fractal offers programs in which participants learn how to solder and make Joule Thief kits, other Saturdays involve learning about 3D printing wherein participants will actually print a trinket to take home.
During Winter, Spring, and Summer break Half Day camps are offered (Look at the Classes Page for upcoming dates). The camps take place from Monday-Friday in the mornings and offer four different projects for the participants to work on including; 3D modeling/printing, Sewing 101 to learn how to create a sewing pattern and sew it together on a machine and/or by hand.
As well as learning basic computer programming using Scratch software to design interactive stories, videos, games, and animations.
And a Soldering class in which participants make a Drawdio
Fractal has partnerships with Sennett Middle School, Wingra Schools and Madison Country Day School to offer Tech Club after school programming. During the 6 week sessions the kids learn about Scratch and Google Sketchup to use their creativity to create their own 3D models/printing and video games. UW-Madison's Camp Badger brings students and teachers out for programming during their summer camps where the students do an engineering activity and teachers learn about how to bring these alternative learning techniques and new technologies into their classrooms.
While there is an overall theme or concept for each workshop those themes sometimes evolve into something completely different based on the interest or engagement of the participants. The focus is more on what the participants want to get out of the workshop rather than making sure they're hitting the learning objectives. Such was the case recently when a class was soldering components together to create a project and the kids were wondering why we used certain components instead of other ones. Instead of just telling them that it's because it helps the correct amount electrical current run through the board they changed course and brought out testers to see the electrical movement across the boards and how it changed based on the different components we used.

So what can one hope to take away from such an experience? There is so much more than just the expected learning objectives coming out of the programming. A lot of the time the participants are learning a new skill or concept along with many social-emotional skills that are just as important to their learning and development as the concepts. Many participants come away with new friends who they would never meet in an everyday context because they're different ages or go to different schools. There is also the self esteem boost that you see among the participants. During the camps the kids come on Monday with no experience in many of the projects and a little hesitant to try something they have no experience with. As the week progresses you see them go from fear and stress to accomplishment and pride when they present to their families on Friday's. They have the opportunity to showcase what they've learned and created and be able to show their families how to use the programs and technologies.
Sign up for Summer classes here
For more information about Madison Fractal head to their website www.madisonfractal.com