The monthly meeting was held April 7th 2015
1. Xavier and Robert presented an update on their virtual board game.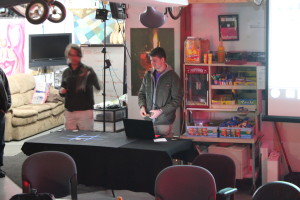 The demonstration included a game of Tic-Tac-Toe and Table Hockey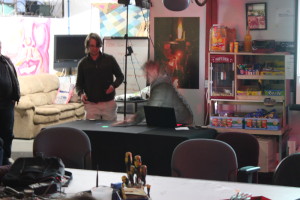 2. Shira presented silicone molds she made for the purpose of molding chocolate.
Shira also discussed the creation of clear versions of safety deposit box locks for the purpose of learning how they work.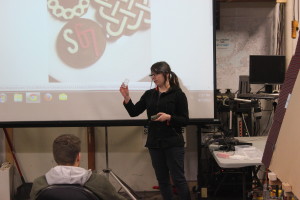 3. High school student Hans presented an anvil he made from leftover railroad track. He used a plasma cutter to cut the ends off, then using an angle grinder he began shaping it. Milling out the top he flattened it then with the help of Tim using a Dynisher to finish it.
4. Heather is gearing up to compete in the Wisconsin Grilled Cheese Championship April 18th and brought in samples for feedback.
5. Chris closed things out with information about Startup Weekend Madison, happening April 10-12