For the 2nd year in a row, Sector67 has supported budding makers from across the US by lending equipment for use at a week long, all ages summer camp in Three Rivers, Michigan.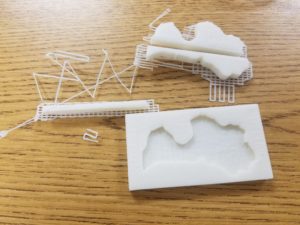 Every August since 1981, the
Latvian Center Garezers
hosts 3×3: a week long Latvian language immersion experience.  People of all ages, from all over the US and abroad convene at Garezers to strengthen their ties to the Latvian culture, improve their Latvian language skills, and learn new things about Latvian culture, past & present. Garezers isn't the only place that hosts a 3×3 camp, but it is the closest one to Madison.  Most classes offered during that week fall into one of two categories: the "talking" classes (think more like a guided discussion on topics relating to Latvia, often with guest lecturers from abroad) and the "doing" classes (silversmithing, the Latvian kitchen, pottery, and more).
In 2017,
Laima
pitched the idea to offer a new class where we'd use new technology to create Latvian art. To make this work, Sector67 lent several 3D printers and a 40W laser cutter to supplement the vinyl cutter that Laima had access to. Chris has also been kind enough to also be "on call" whenever we run into problems that need extra technical help.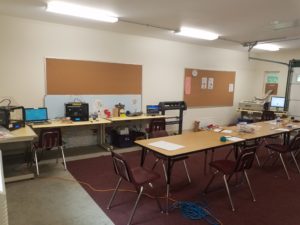 The focus of the class is:
To introduce folks to new technology:

Show them how to use open source software to create files that these machines can interpret
Learn how to run the basic machine functions
Become more comfortable searching for online answers to problems encountered while using these machines

THEN use this new technology to make Latvian-inspired items
And finally, to help those who are interested learn where/how to purchase similar machines and/or to find resources that are more local to them so they can continue learning about and using this new technology
This class is capped at 8 students, and each student typically wants to try a little bit of everything. Once they get over the initial shock of having to learn at least 2 new software programs in a short amount of time, the class takes off and starts to think creatively and play with the materials on hand. What follows are the 2018 results of this class – fun stuff!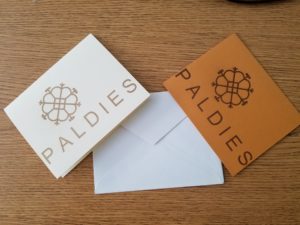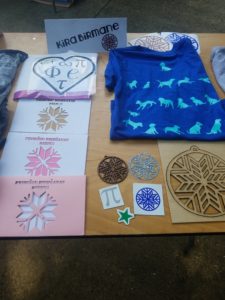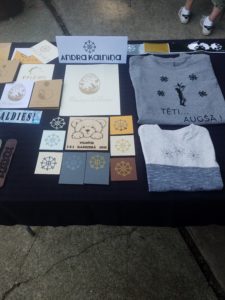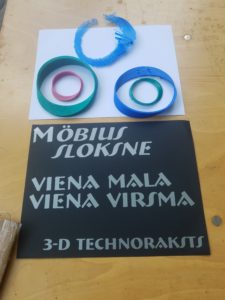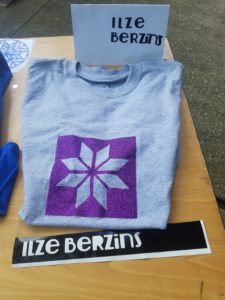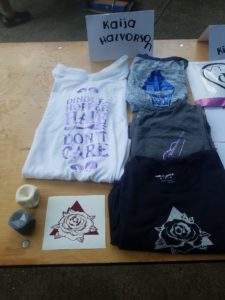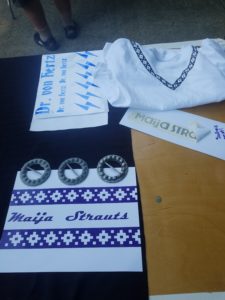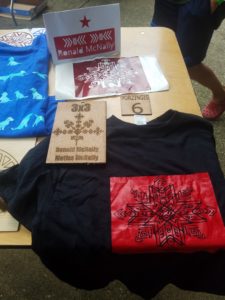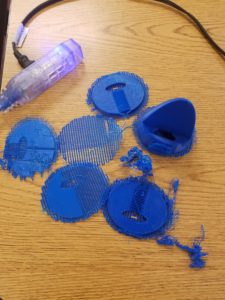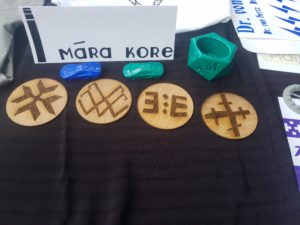 And just bc photos are fun (and Laima failed to post these in a timely manner in 2017 – WHOOOOPS), here are the 2017 class projects: