Sector67 had a surface mount soldering class on August 21st.
A Lumen Electronic Jewelry Skull Kit was used by everyone. Check out Lumen's website.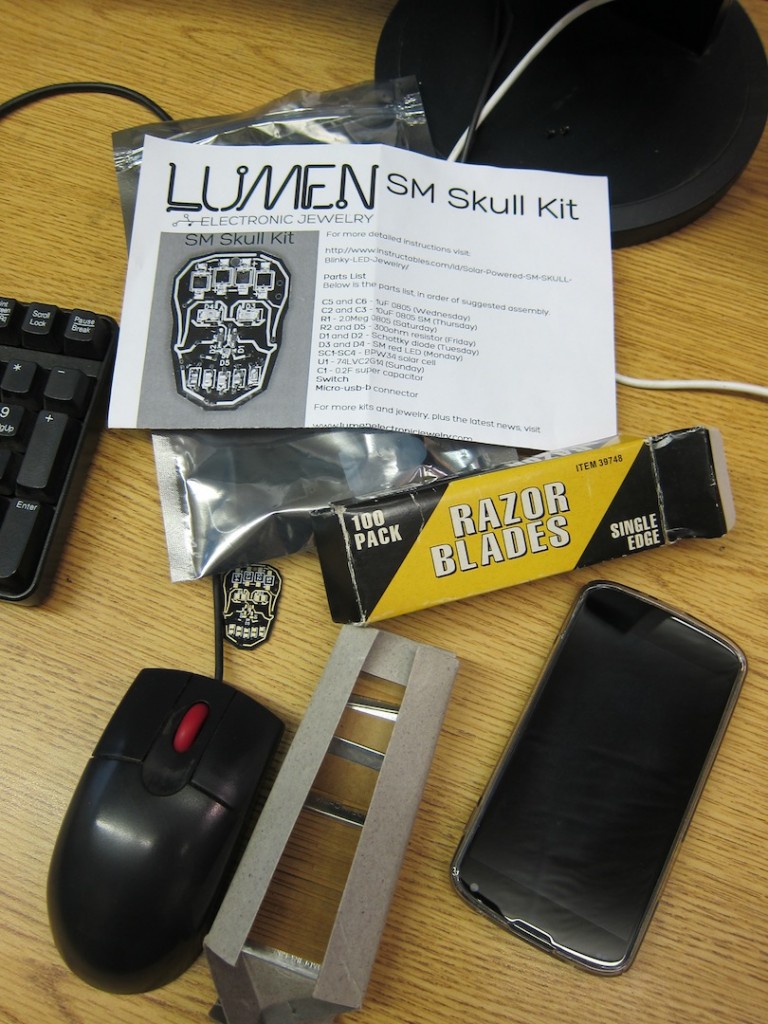 First, paste was applied to the one side of the skulls.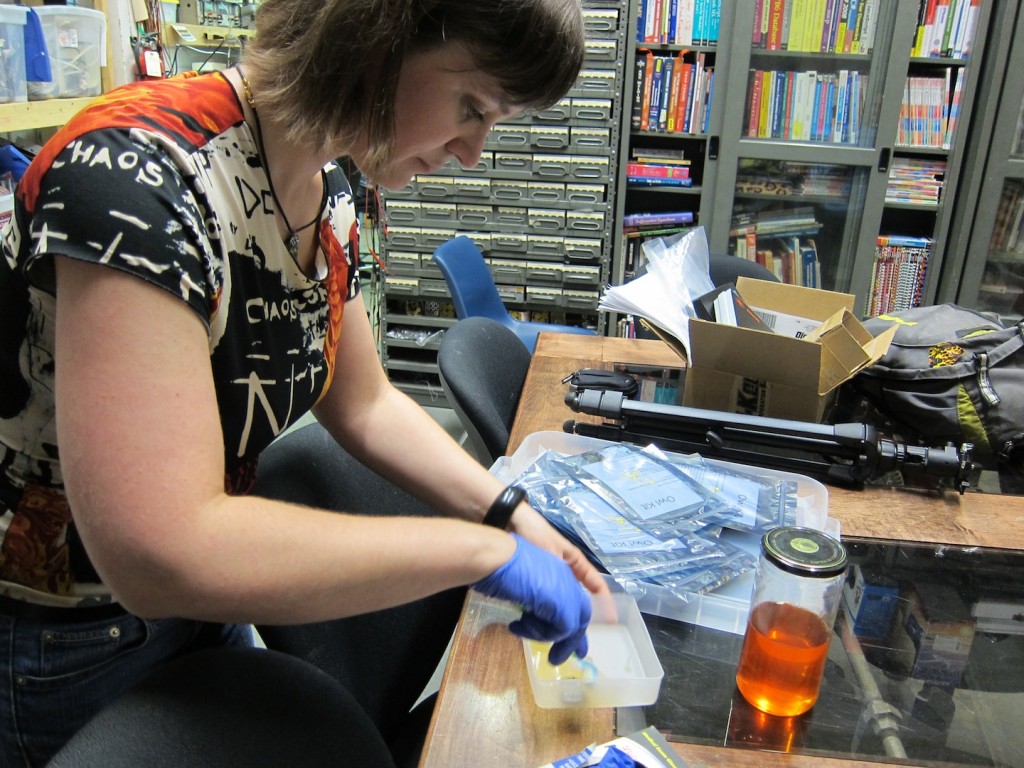 Then, the parts were applied to the paste side of the board and placed on a hot plate.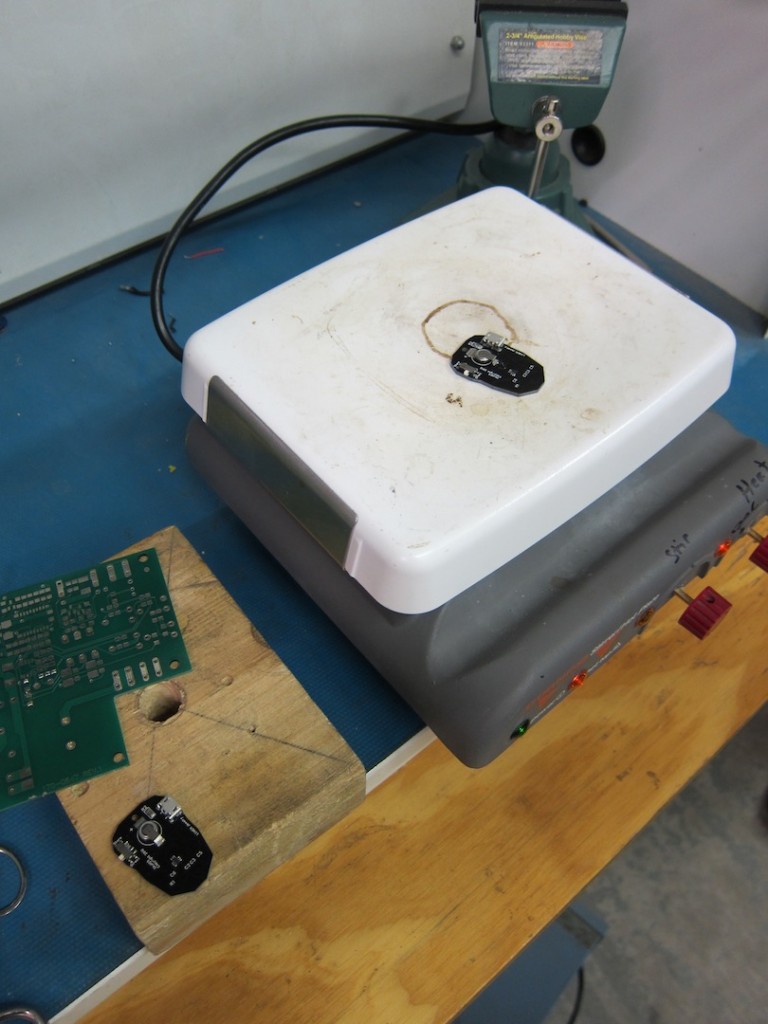 Once the hot plate was turned on, the heat set the parts in place.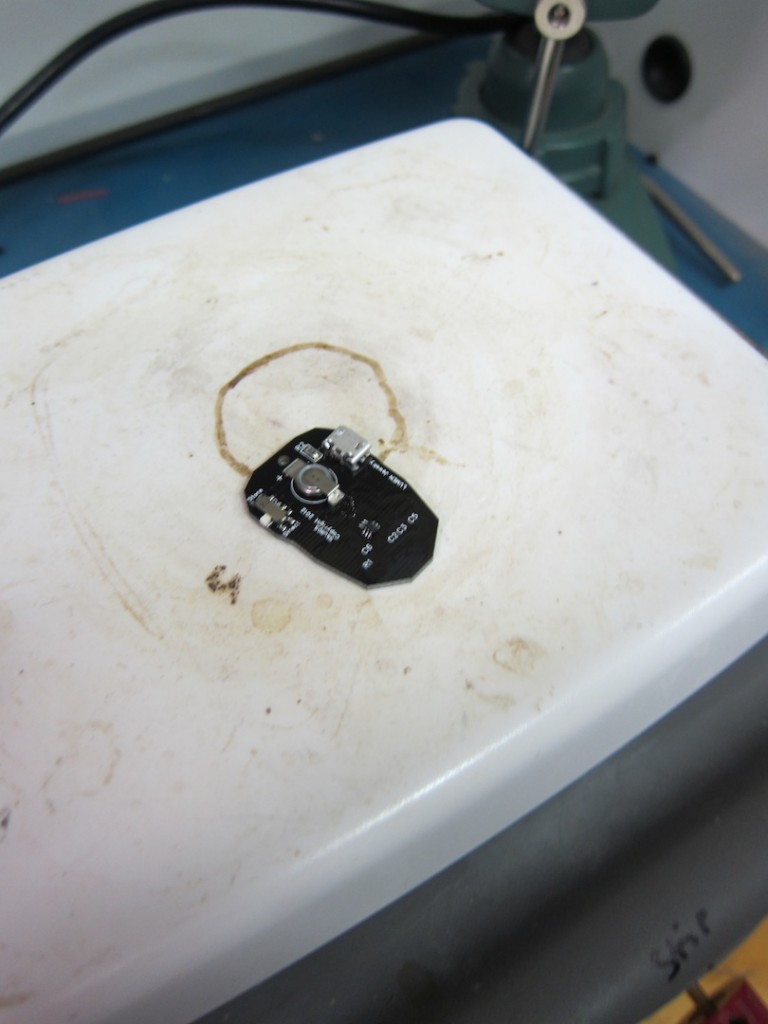 Onto the other side of the skull. The soldering-by-hand begins!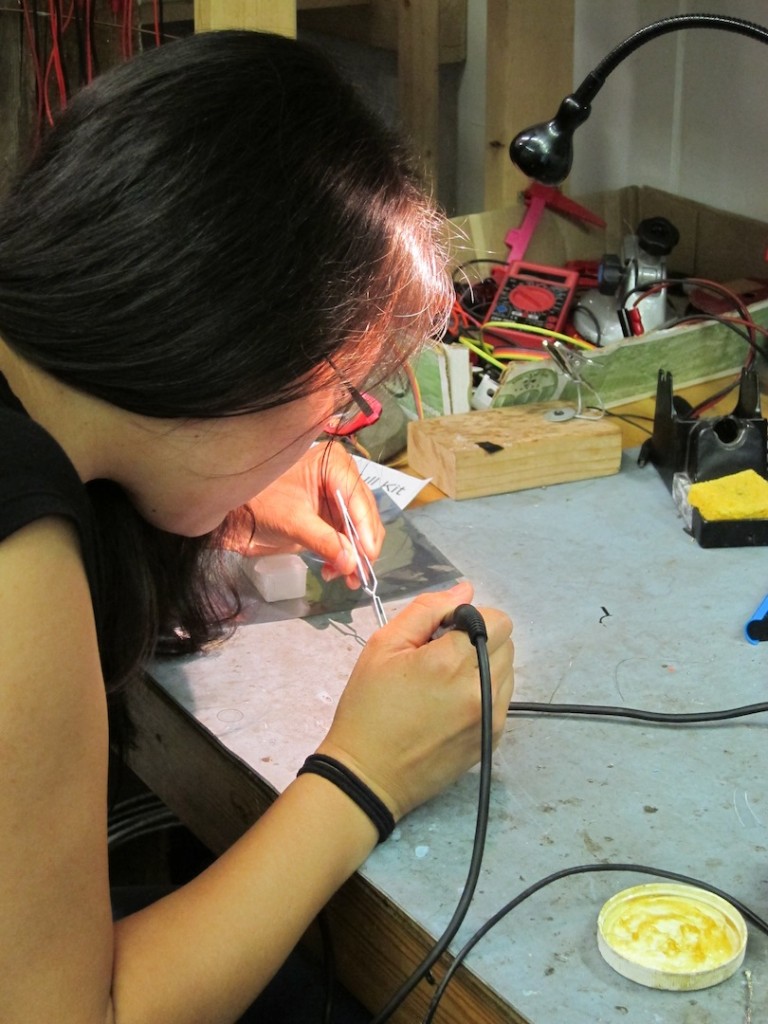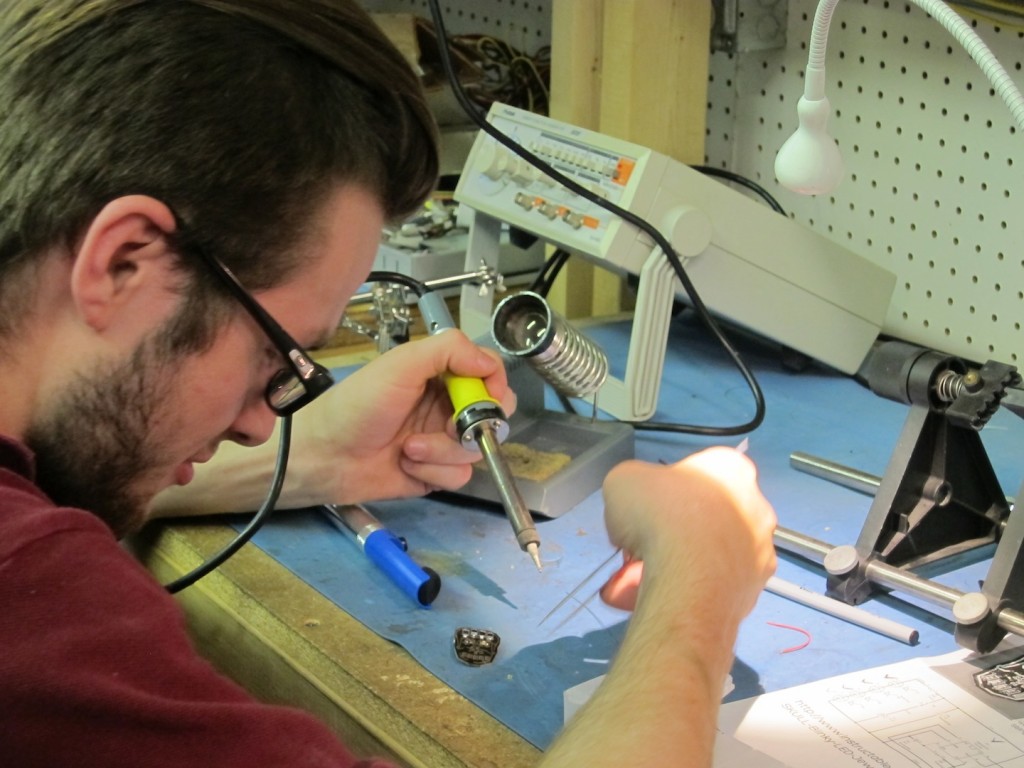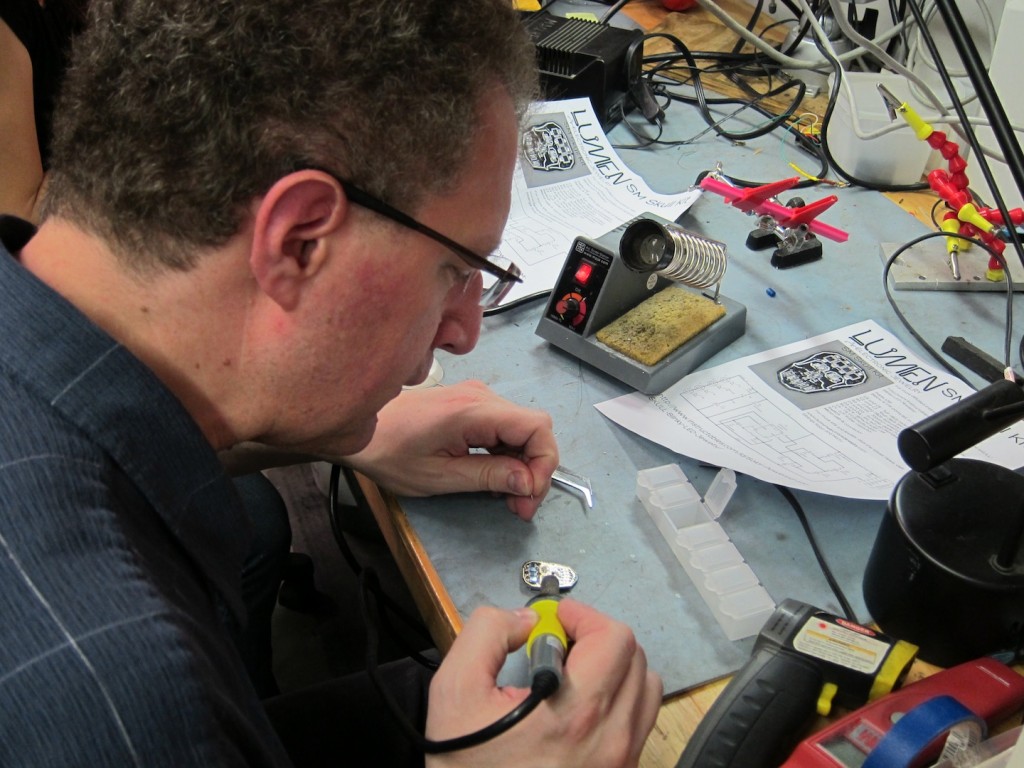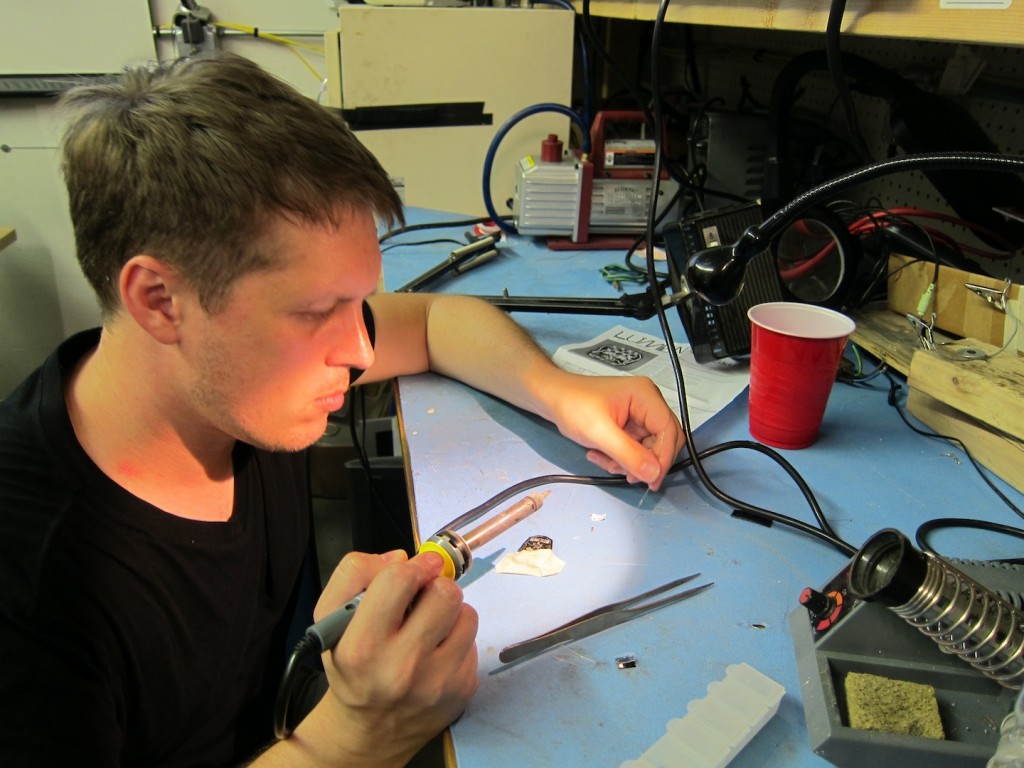 The finished product: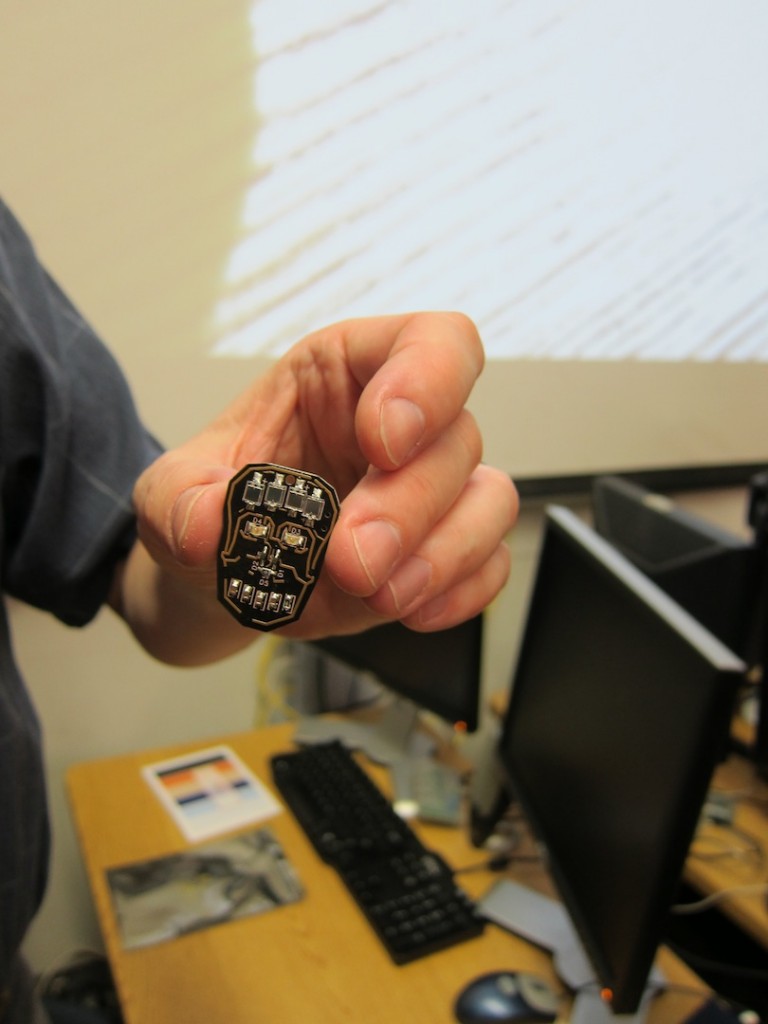 The finished product in action!