SnowShoe, a tech company specializing in hardware for mobile transactions that first started in Madison, recently moved to Denver.
Before they left, Sector67 engraved a bunch of iPad minis for them using the laser cutter: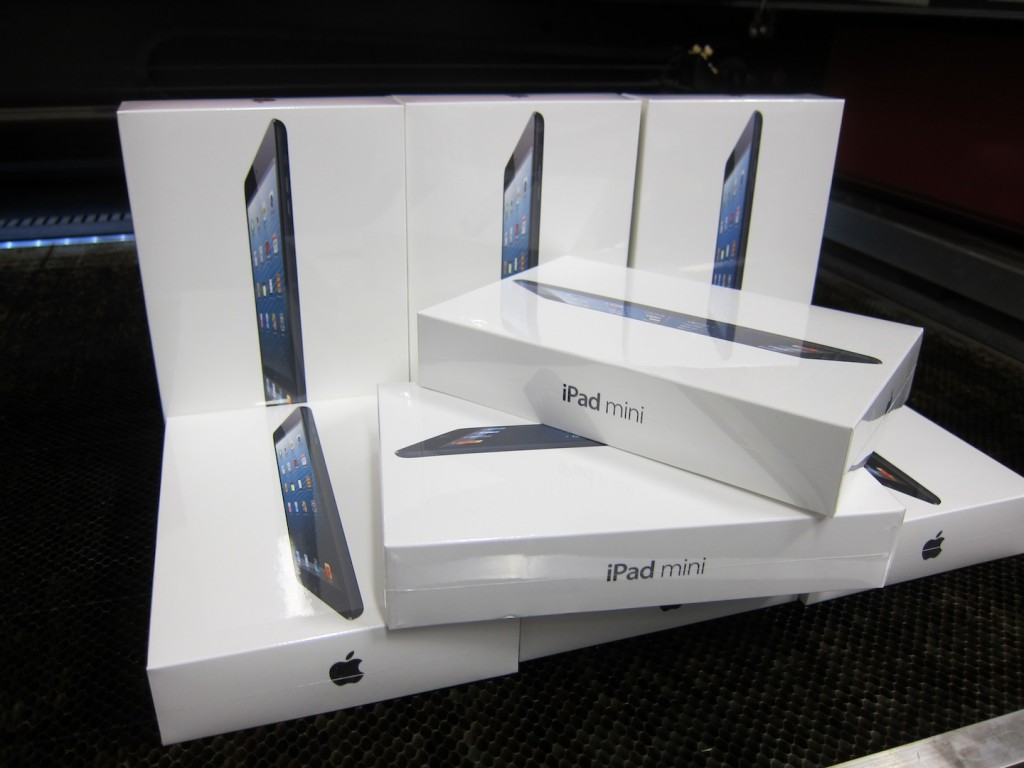 The iPad minis on the laser cutter.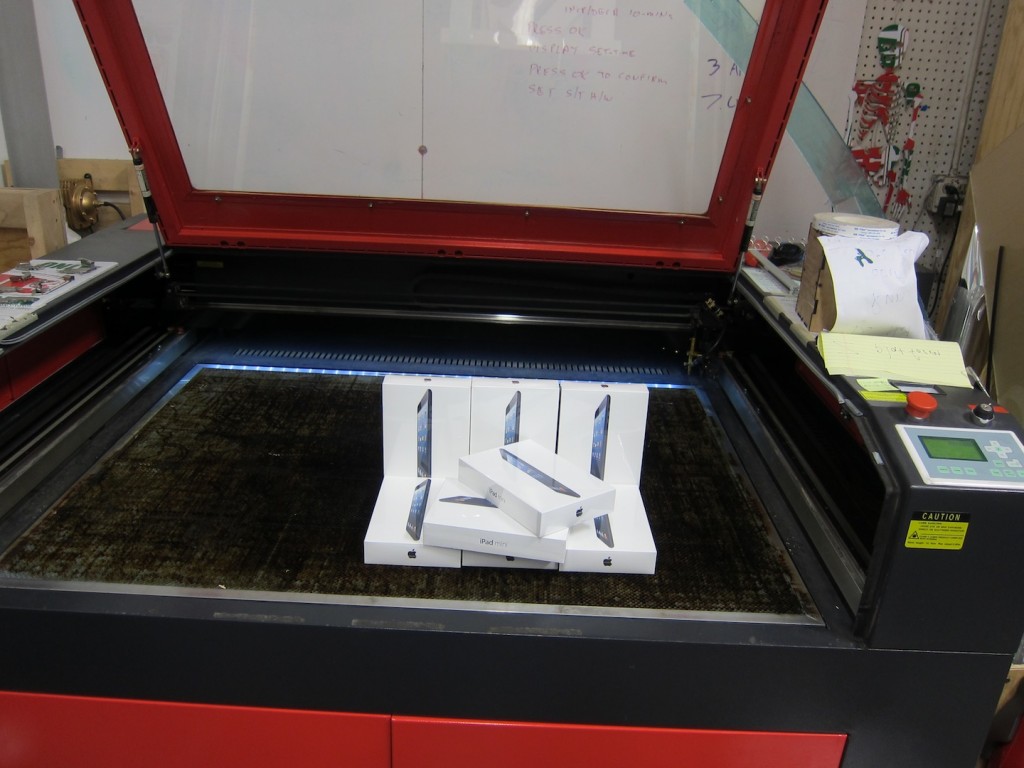 The first engraving.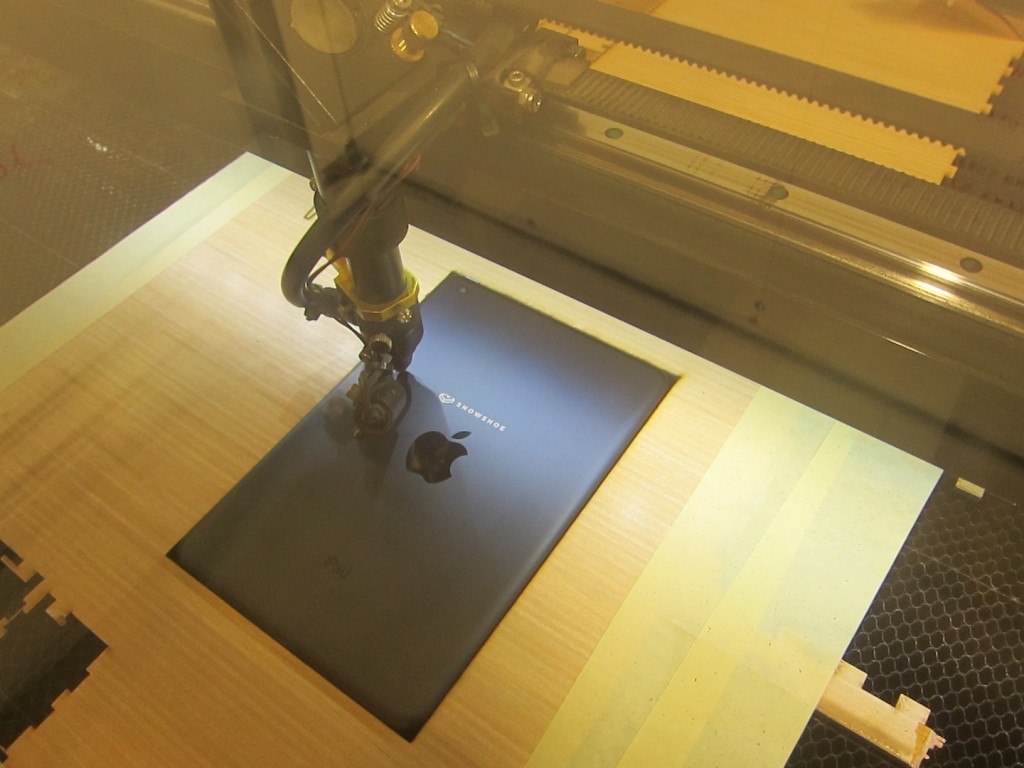 The rest of the companies engraved are all grant recipients of Techstars, a program that funds tech startups.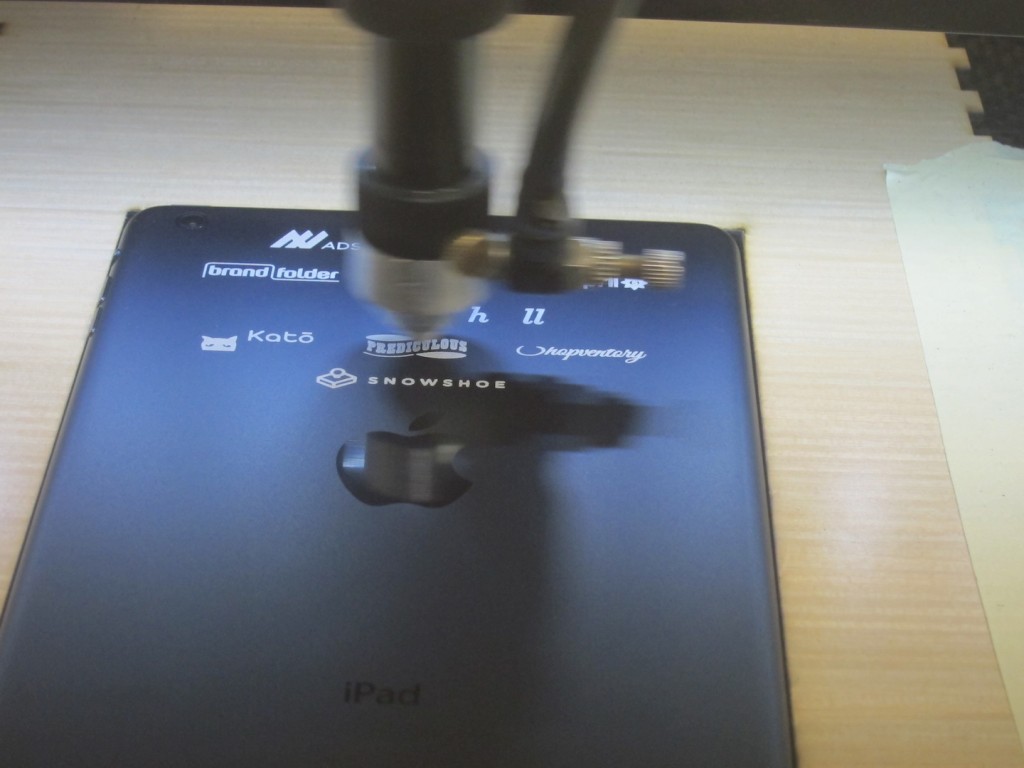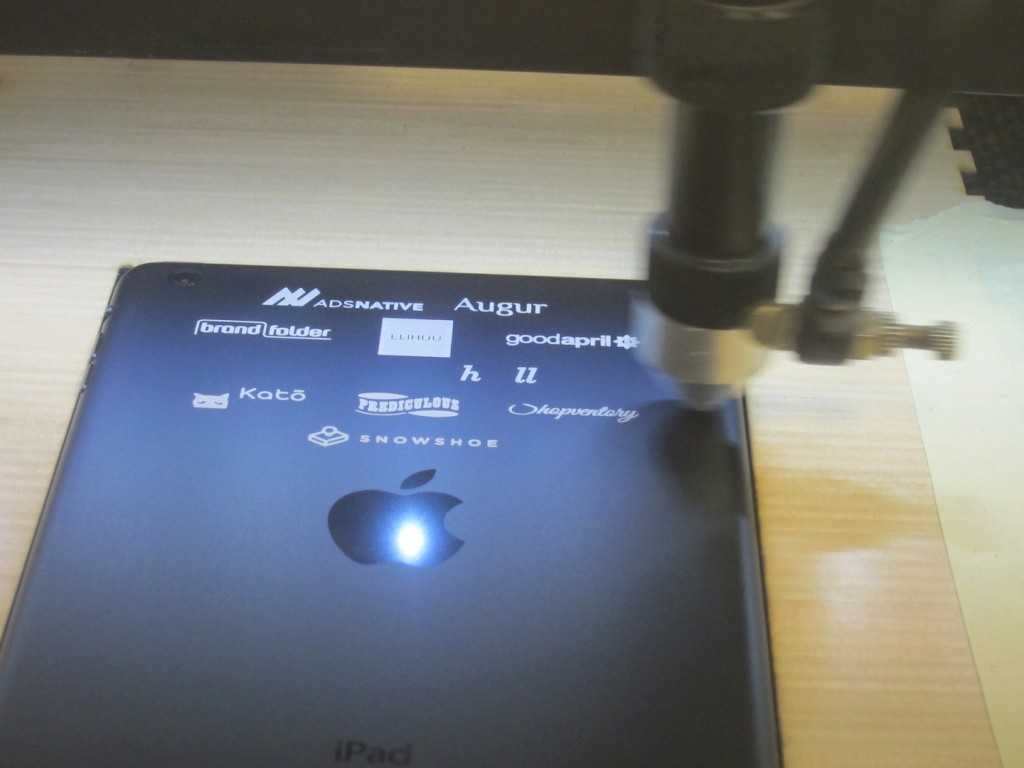 Finished.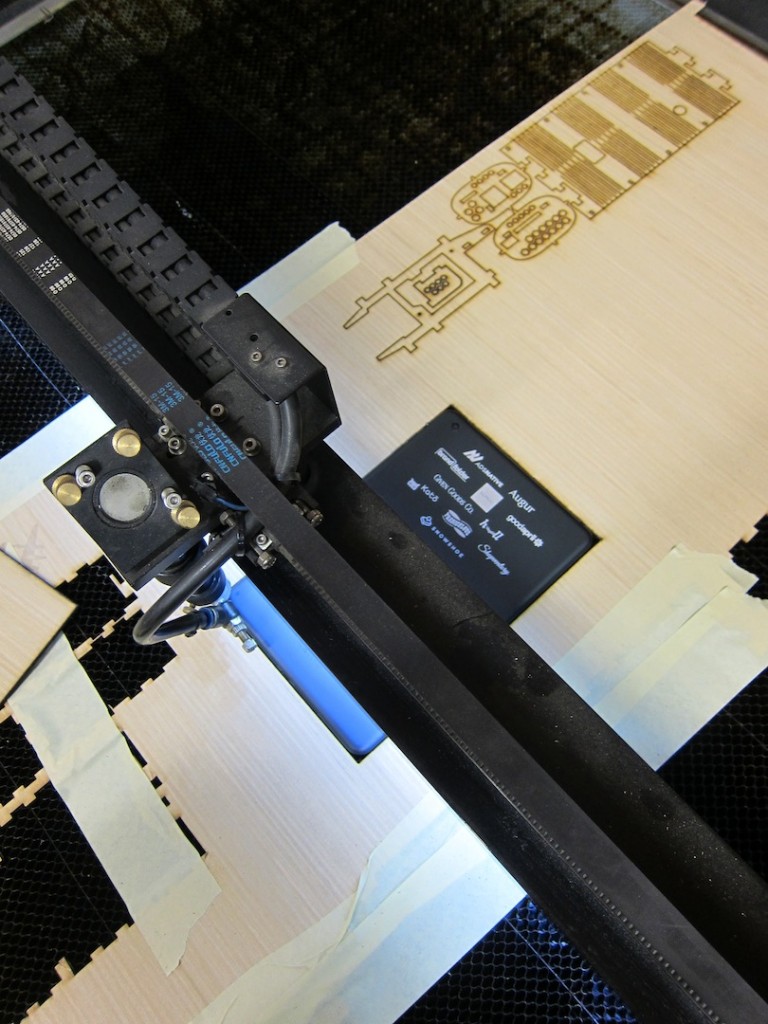 Read more about SnowShoe here: host.madison.com
And check out their website here: beta.snowshoestamp.com