Sector67 hosted the 4th annual Build Madison on November 23-24th, 2013.  This event is an excuse to spend 24 hours straight working on a project of any type, and we saw a ton of interesting ideas this year.
Things kick off with quick (<1 minute) pitches on projects and ideas that people might be interested in working on.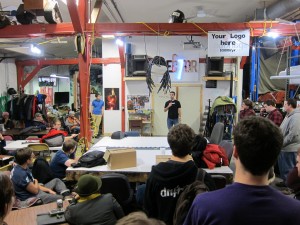 We heard from a variety of project ideas, everything from making soap, to flying quadcopters, to instrumenting baseball bats, and getting started on Raspberry Pi projects and Arduino ideas.
After brief pitches, work got underway with some initial planning: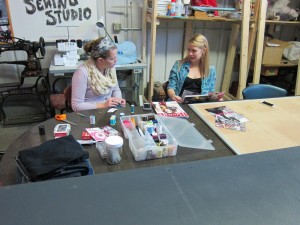 With the occasional sidetrack including a youth Minecraft LAN party in the computer lab: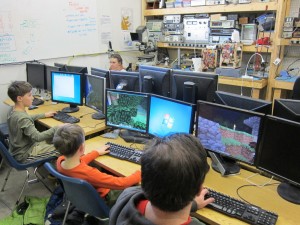 Work on a traditional "penny-farthing" style bicycle started after some donor part gathering and a lot of research into the design: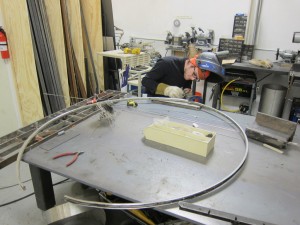 Some programming on a Raspberry Pi project (right) and some sew-able lily-pad (Arduino) circuits (left):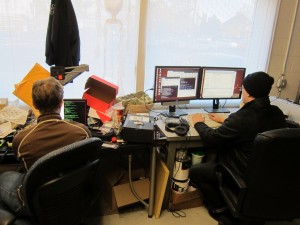 Mixing up a batch of soap made from bacon fat and a custom 3D printed and vacuum formed BuildMadison mold: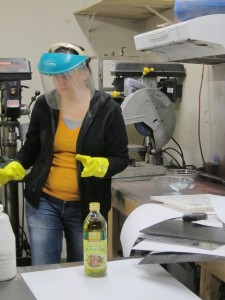 Some projects appeared to be a little more disorganized: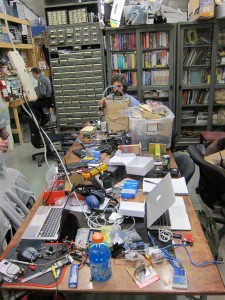 Than others: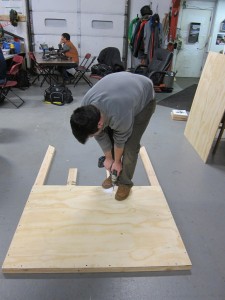 As the soap started to take shape, so did some other projects in process: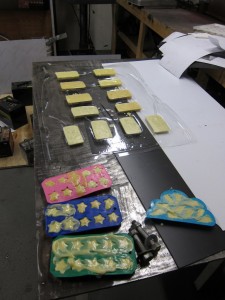 Including a run of recently launched BlueTipz ice fishing bluetooth tip-ups: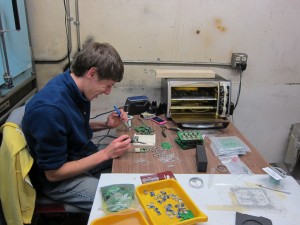 A topographic map of lake Mendota for the Hoofer area of the UW Memorial Union undergoing rennovations: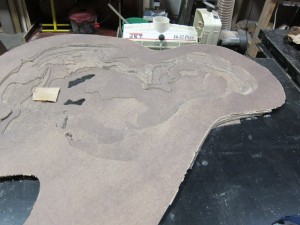 Madison West Rocketry Club took on a large project for the weekend, intending to construct a RepRap style 3D printer: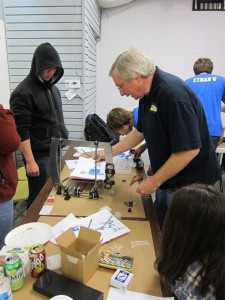 As late evening approached, the penny-farthing appeared to have wheels, with a 4 foot spoked wheel coming together: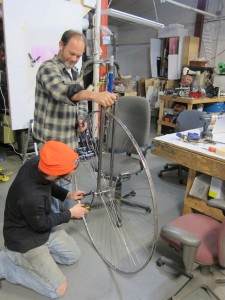 And the hallmarks of progress and success being evident on some projects: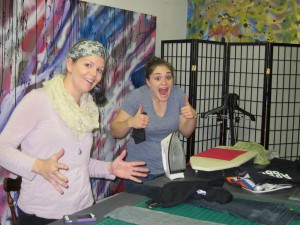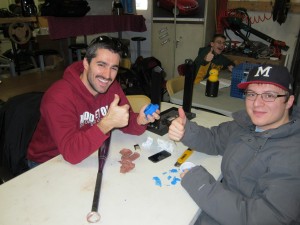 While others were still resembling an exploded pile of parts: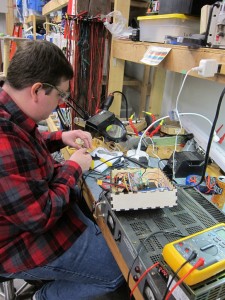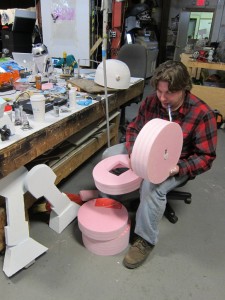 As morning approached, a Keepon was being hacked together with an Arduino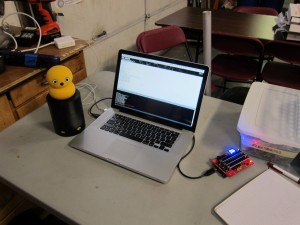 A 3D printed predator head had been carefully hand painted to amazing realism: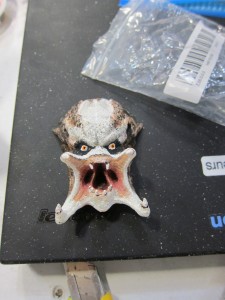 And the penny-farthing was ready to claim its first victim for its first test pilot: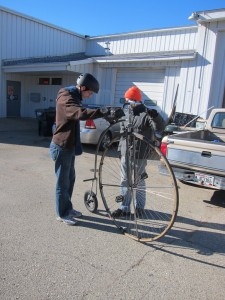 The RepRap build from the rocketry club was mechanically ready to go, with some software and electrical challenges remaining: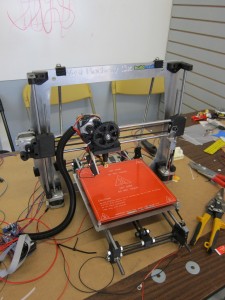 By early afternoon, sharks with lasers were cutting the bacon smelling air and projects were receiving their finishing touches: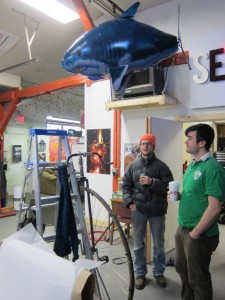 And by noon there was a handful of folks who made it through the night and were ready to present the progress they had made on their projects including a sewn together light reactive LED panel: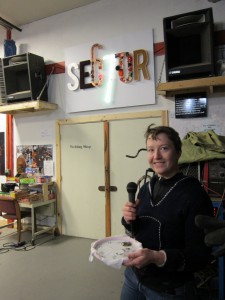 An electronically knit image of a dog: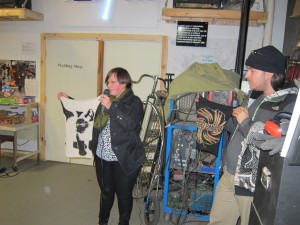 A CMYK hangbot: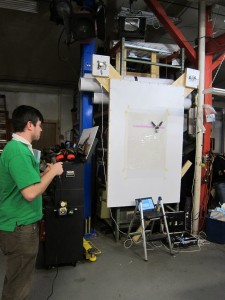 Bacon soap: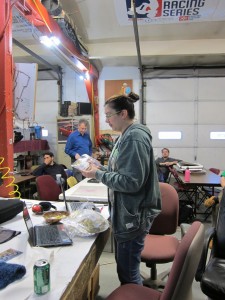 A computer knit sign with multiple colors (hard!):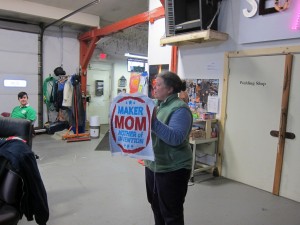 Some progress to report on a website project: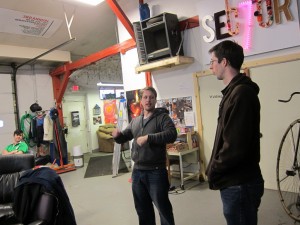 The penny-farthing bicycle was completed well enough to ride: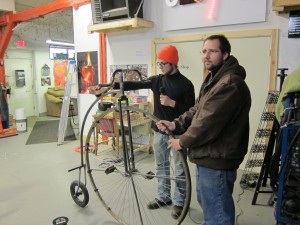 And some discussion the the difficulty of building a first-person-view R2D2 robot in under 24 hours: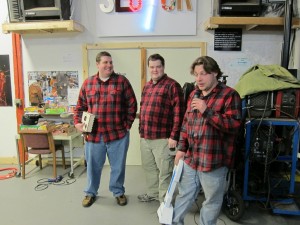 Overall it was a great event, with a ton of people sticking around overnight to push hard on their projects and make some significant progress. If you were at BuildMadison and we didn't get an image or description of your project please feel free to e-mail something over so we can update this post.
Thanks everyone for coming, we look forward to next year!