Our congratulations to Alisa Toninato of FeLion Studios for making the Martha Stewart show this week!  We're proud not only of how much progress she's made in the last year, but of having the opportunity to host her studio's iron pour in our parking lot earlier this year.
Alisa was on the show to help cook a Stove-Top Clambake and promote her 550lb "Made In America" set of US state skillets.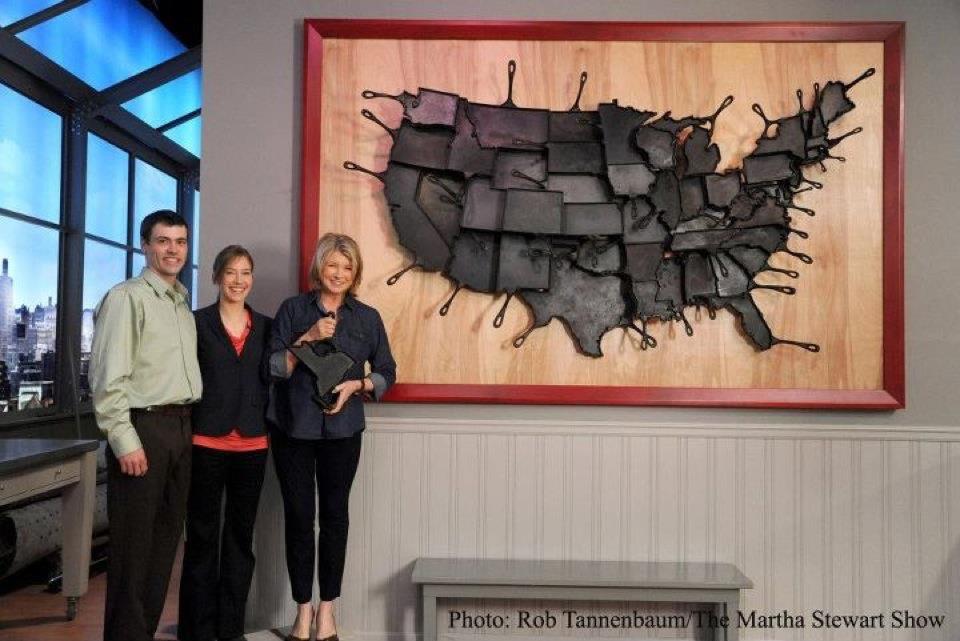 The best part yet? That New York skillet Martha is holding was cast in our parking lot, as well as a whole bunch of other really cool iron work. We're proud to have played a role in getting something on TV in front of a national celebrity.
Congratulations Alisa – keep up the good work! 🙂