We arrived safely in Kansas City at about 5:30am at Hammerspace, slept for a few minutes/hours, and then headed to Union Station downtown to unpack and get the car set up.  Teams were amazing, there was about 13 cars running throughout the day, necessitating two heats for most races.
The day started out with a head to head elimination style drag racing, which we were ultimately able to clinch first place to reserve a pole position start for the circuit race in the later afternoon.  The circuit race was two heats, we started and finished the first round in 1st place.  The second round was the top 4 cars from both rounds in a 15 lap shootout to the finish which we were ultimately victorious.
We'd like to take the opportunity to thank our sponsors:
Isthmus Engineering for scrap materials that were turned into motor/brake rotor/sprocket mounts
Renascence Manufacturing for scrap aluminum square stock that was welded into a beautiful light weight frame
DreamBikes for a pair of 130MM bicycle disc brakes to slow the machine down
Cash sponsorship from Expedition Arts to make the trip to KC and Detroit possible
Cash sponsorship from 5Nines internet hosting to make the trip to KC and Detroit possible
Technical Service who loaned a 4QD controller and 2.5HP 36VDC electric motors
EV Powers who loaned us 14 Lithium Ion MottCell batteries
Last minute adjustments, just prior to stickering the car up.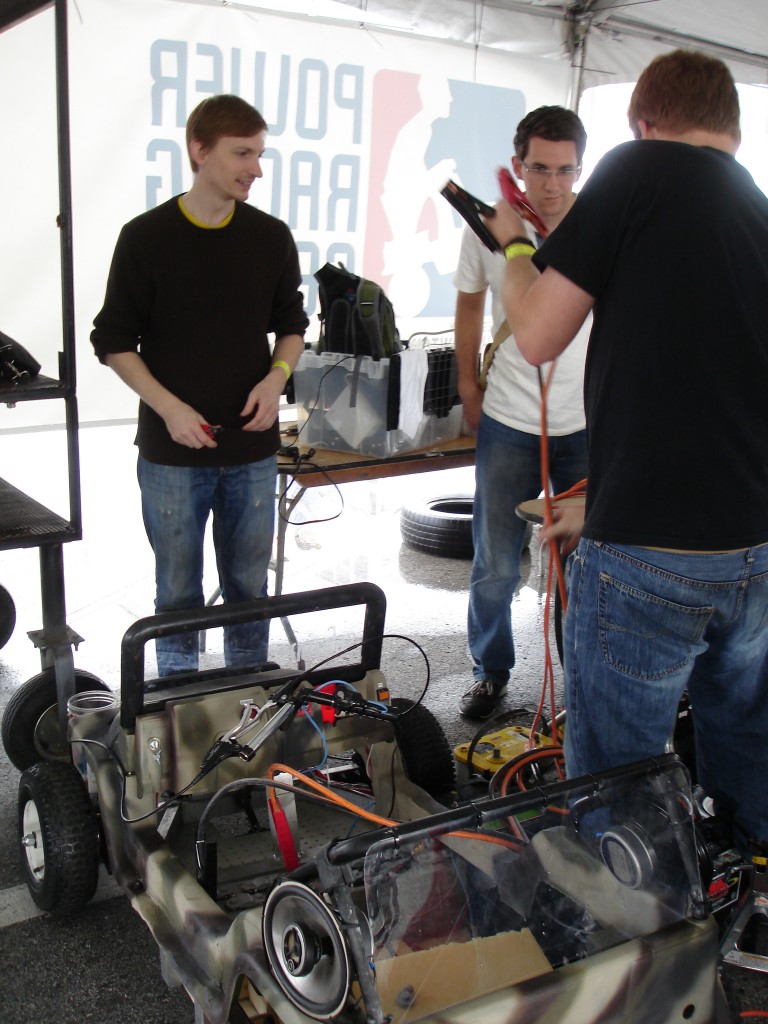 Ready to rock!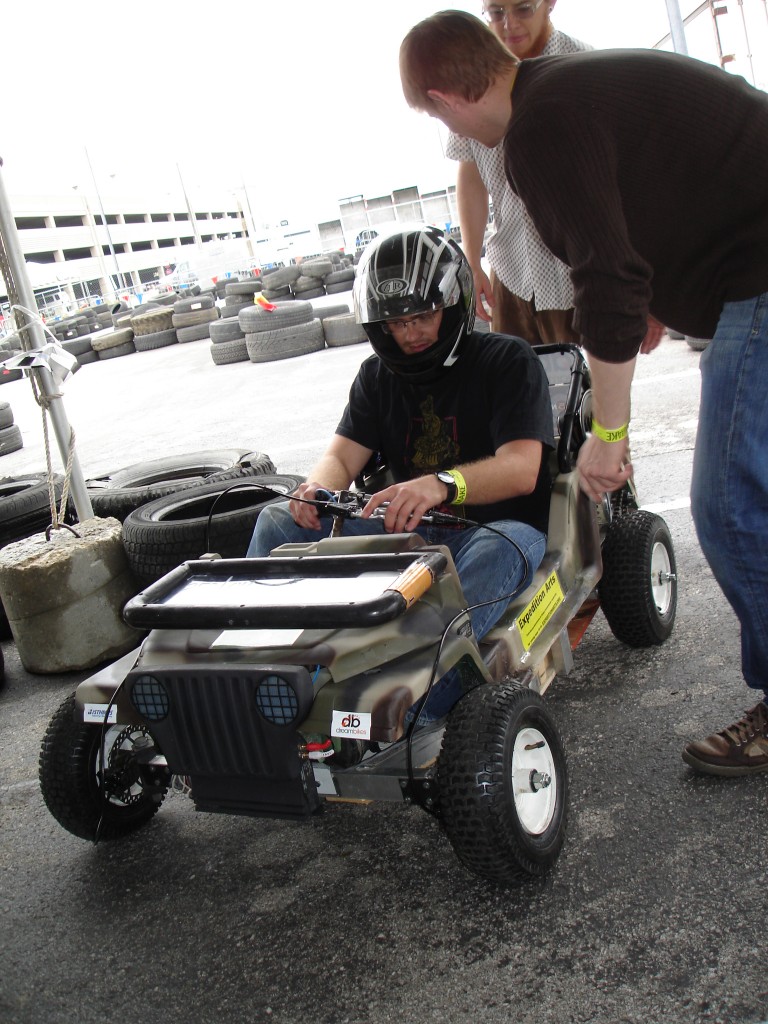 Big crowds: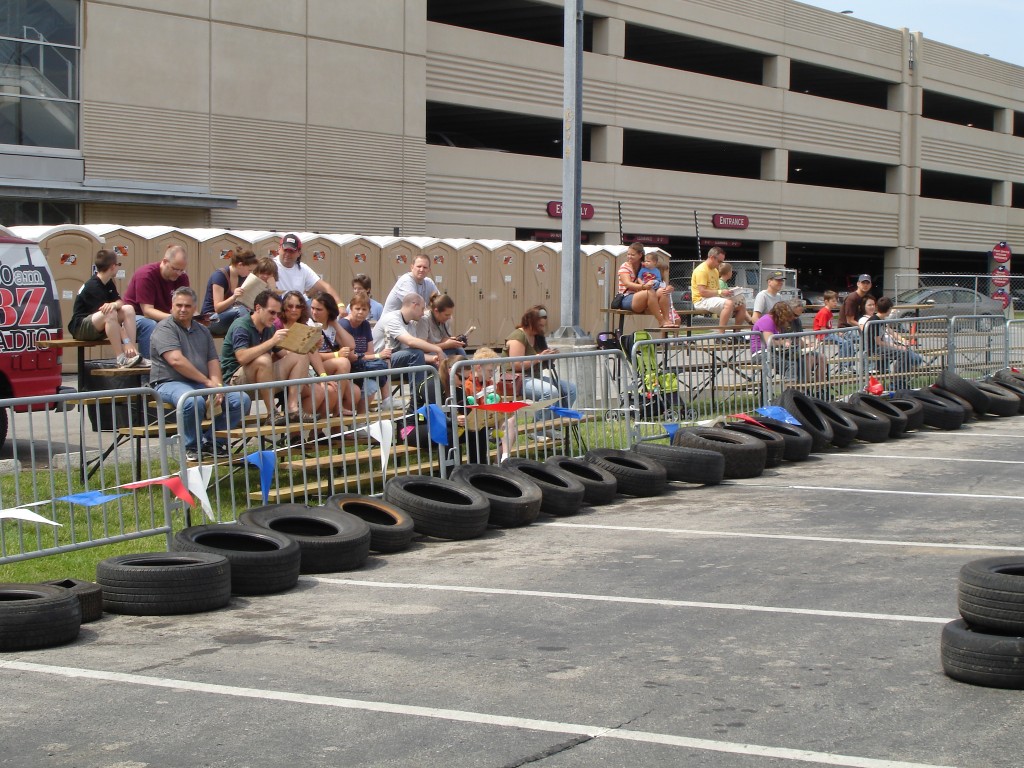 Lots of destruction, including a shattered rear wheel: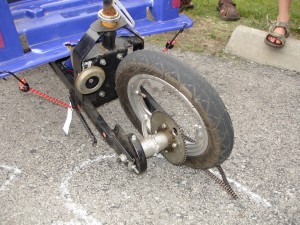 A burned out hull: