SkullSpace sent over a cupcake to one of our members for the cupcake challenge.  It broke all of the rules [sent late, no frosting or sugar toppings, <1000 miles, and was technically a muffin

] but it was edible none-the-less!
Received: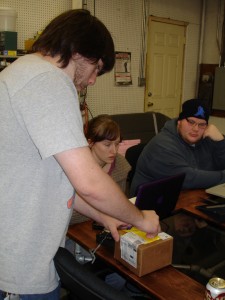 Cracking the rubbermaid inner container: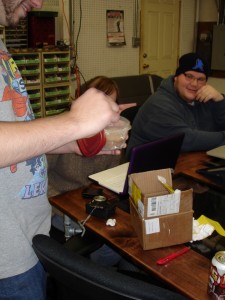 First bite: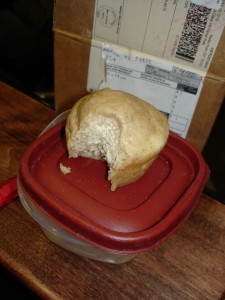 Not keeled over yet!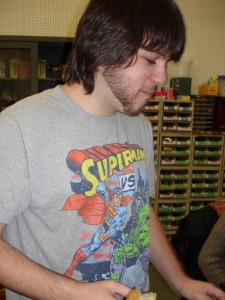 Thanks to SkullSpace for sending a cupcake our way!  We're still waiting to hear word from Jigsaw on how our cupcake came through the mail. . .