The folks over at Hackerspaces.org posted an international hackerspace challenge – ship a cupcake as far as possible and score points by completing a variety of tasks.  Sector67 accepted the challenge and used our newly created vacuum forming machine to crank out a form fitting cupcake shipping container.
The first step was to create a plaster positive of the bottom of the cupcake for vacuum forming.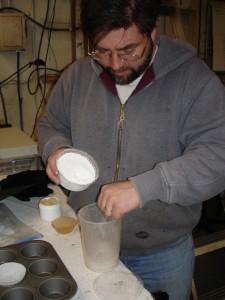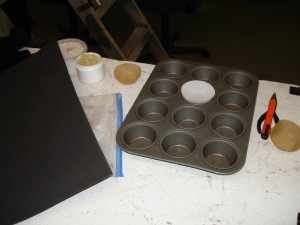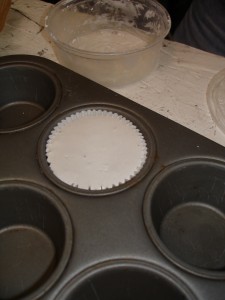 While waiting for the plaster to cure, a positive for the top of the cupcake was rigged and attempted to vacuum form with 1/4″ polycarbonate: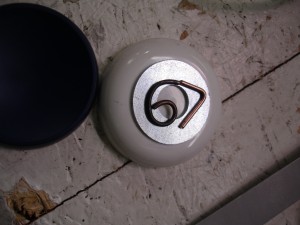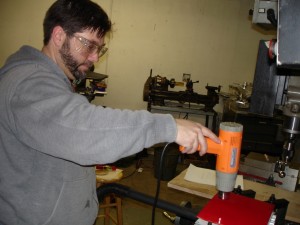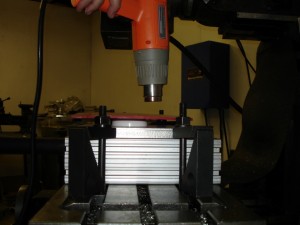 Despite our best effort, we weren't able to melt the polycarbonate with just the heat gun, so the kiln was rolled out: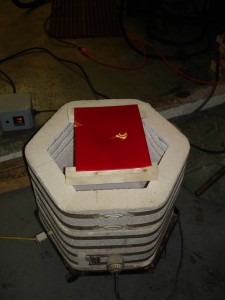 After preheating the plastic it was returned to the vacuum table and heat was again added using the heat gun.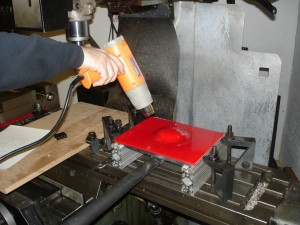 Conceding defeat after the plastic would not form, we moved on to a much thinner sheet of 1/8″ clear polycarbonate: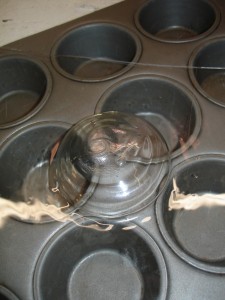 and were immediately met with positive results (pun intended).  By this point the plaster base was also ready to mold, so we again used 1/8″ polycarbonate plastic:
Having the two halves created, we were ready to go to the drill and bandsaw to clean things up: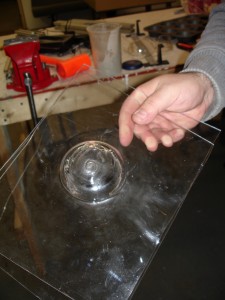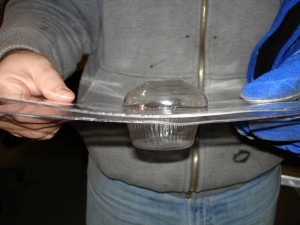 Bolting things together: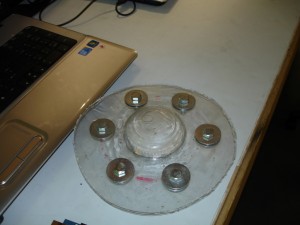 Scott et al. handbaked some cupcakes using a special recipe to give enhanced rigidity without losing any taste or texture points 😉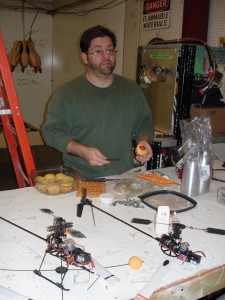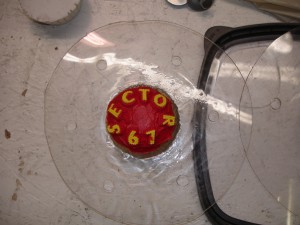 Things were looking great when it was boxed up, hopefully it arrives intact at Jigsaw!