I returned from The Netherlands on Sunday to find Scott hard at work on his next generation injection molding machine. This version operates in the drill press to to give better control and consistency to the injection operation, and has a much larger plastic volume.
Scott used the CNC mill (on its maiden aluminum eating operation) to generate two mold halves of a gear reduction (or multiplier), being cut in half here: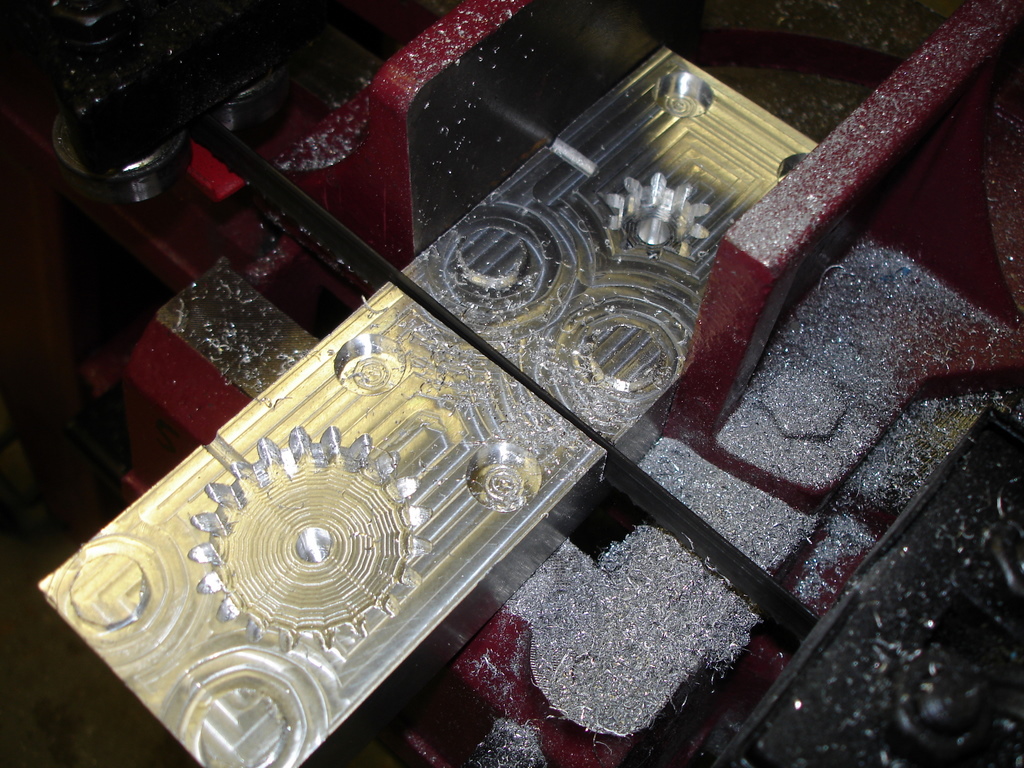 Thanks to Isthmus Engineering for their "scrap" aluminum!  You can see the 2 bosses surrounding the gears, which fit together perfectly.  The gears sit in the center, and the sprue for the injection at the left side of the large gear.
The first step is to load the heated chamber with plastic bits from laundry detergent containers (this would be called UPcycling, not REcycling, and certainly not DOWNcycling like most of your "recycled" goods end up), then to preheat the mold.  You can see the results of the first injection attempt at the near edge of the press table, everything worked perfectly but we didn't have enough plastic loaded up: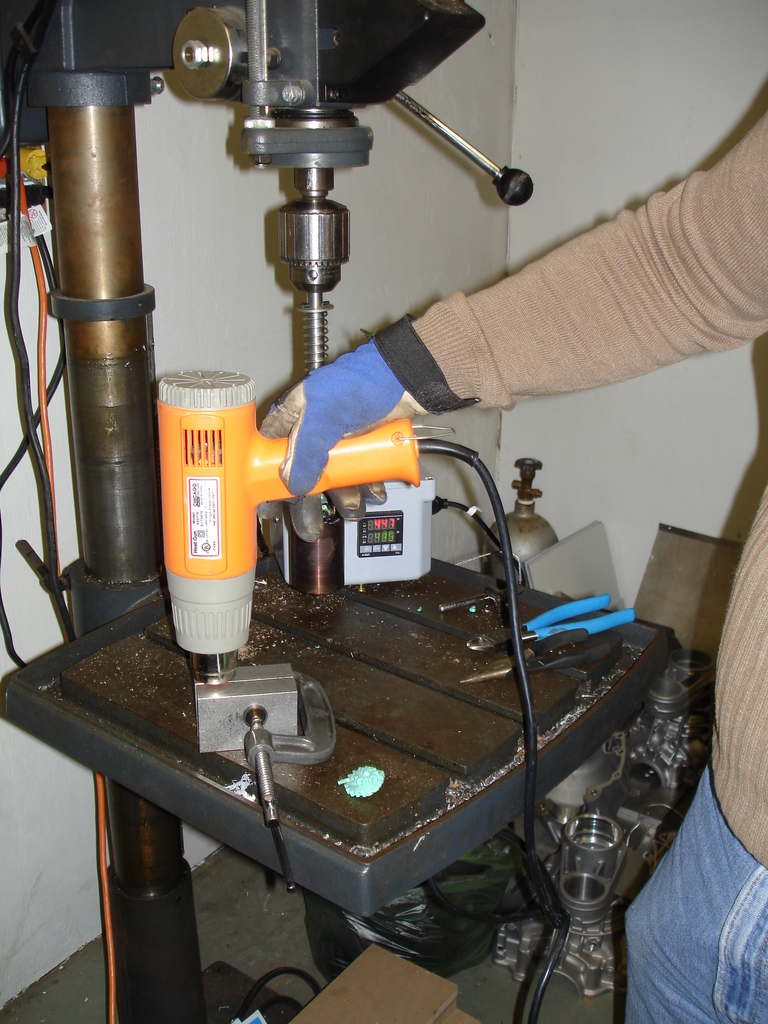 Next is to lean hard on the press handle and hope everything stays together: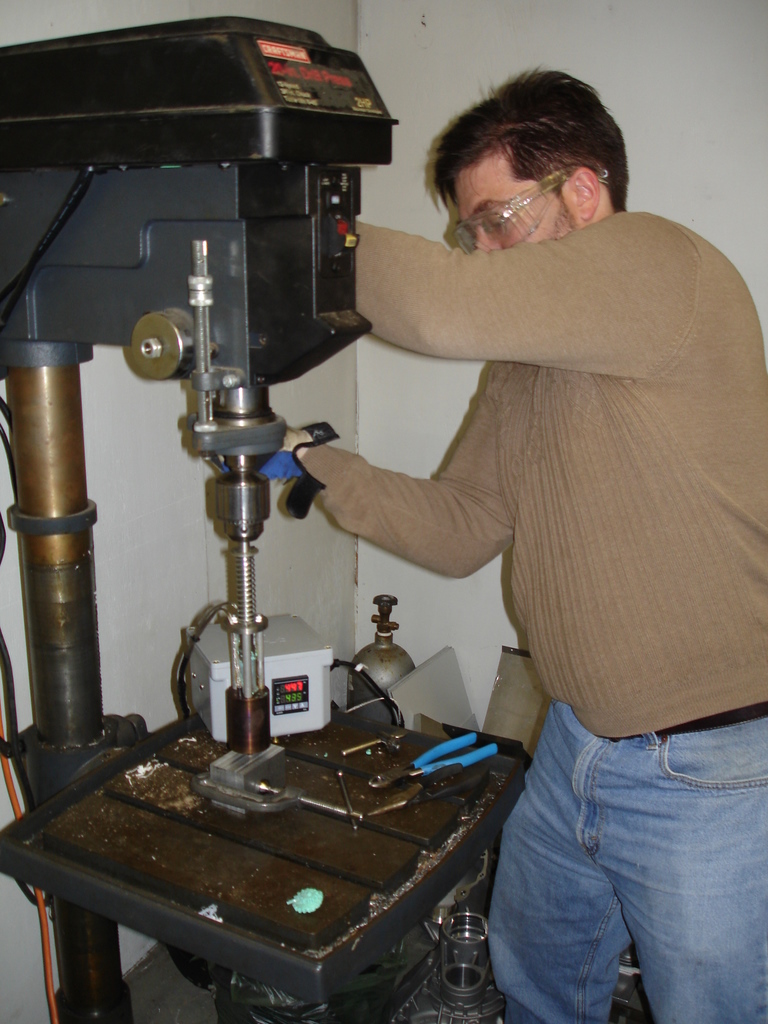 Just after this picture the single C-clamp squeezed sideways and let plastic squish out from between the mold halves, hence the flash: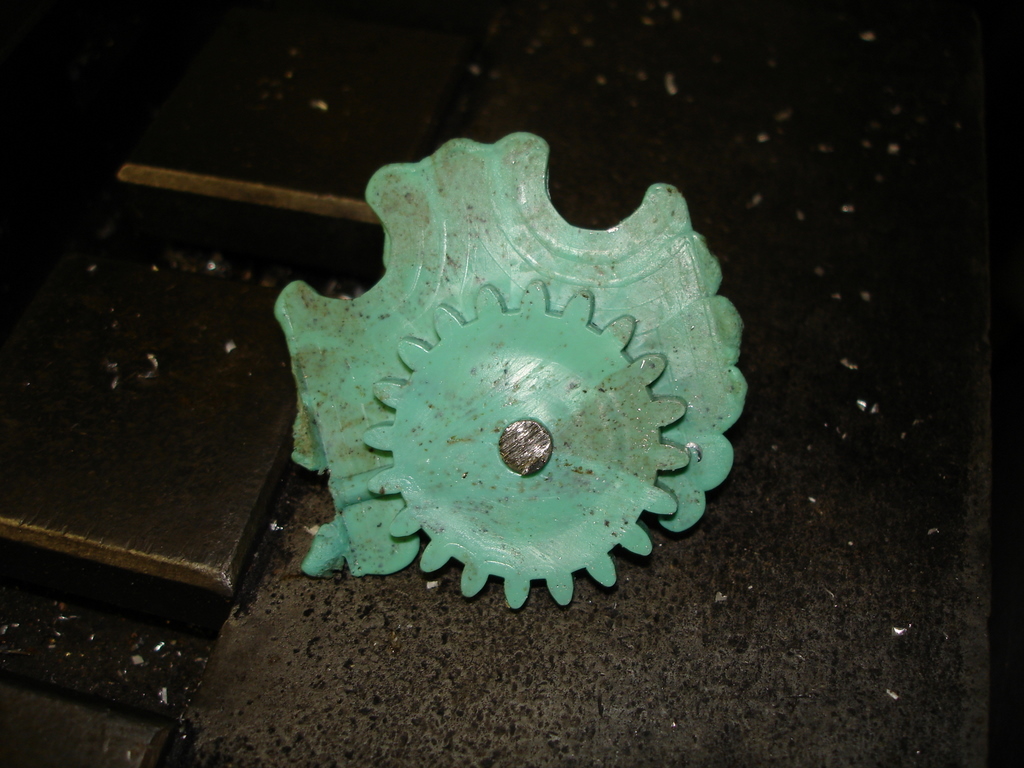 Pinion gear half: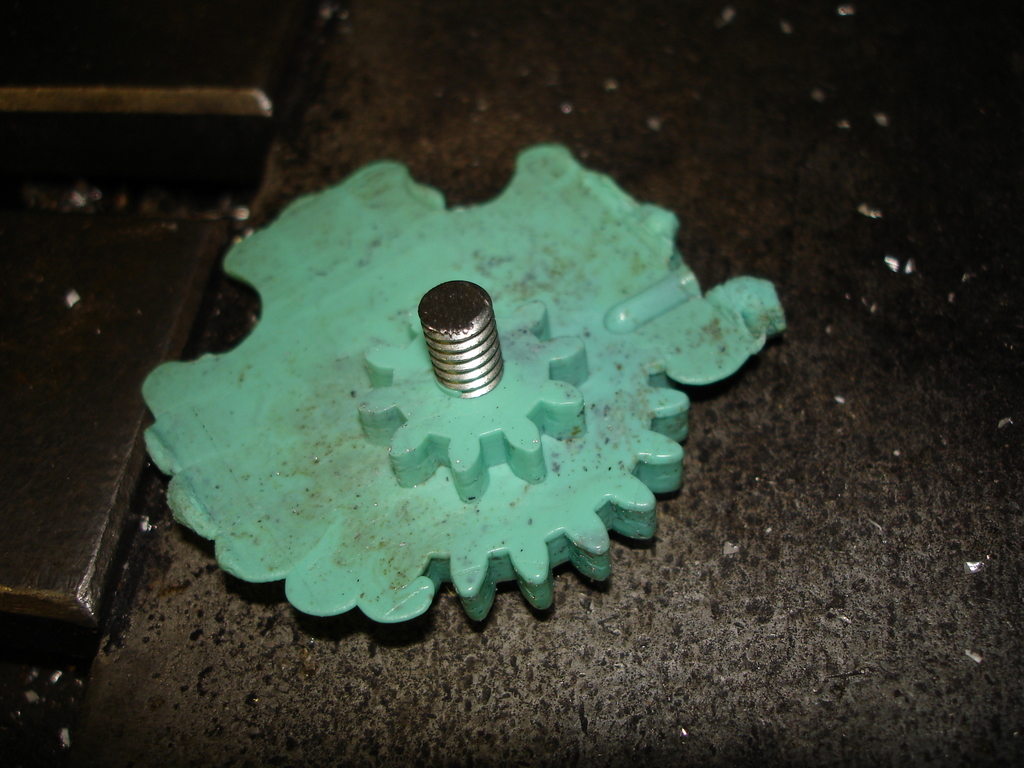 What's great here is you can see perfectly formed edges on the teeth/gears with great surface finish.  The black/gray spots are from us being too lazy to clean out the machining chips from the mold before injecting (in a hurry).  Looking at the spur gear half you can see if we trim the flashing off the part we'll actually have a great gear!  What else is fun is putting anything metal (or plastic) through the center of the mold, you can put a keyway in, threads, a flat, etc per application.
Using our earlier partial gear, we can see a very promising mesh:
Project is on hold until after the holiday, but look for more updates soon!