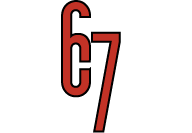 Madison, WI ::: Center for Prototyping, Technology, and Advanced Manufacturing
Supporters
Sector67 would like to thank its many supporters in the surrounding community, both those listed publically here and those of you behind the scenes. If you're interested in providing Sector67 with monetary or with in-kind support please contact us or donate directly below:


You can also contribute a portion of your eBay sales directly to us, we're
registered in their charity database here
.
Consider contributing by check, cash, or bank transfer for larger amounts to avoid PayPal transaction fees - we appreciate your support! Sector67 is a 501c3 non-profit, so your gifts are tax deductible, please contact us with any questions.
We're Looking for:
Challenge Supporters
Sector67 has competed in a number of design/manufacturing/engineering/art challenges, we'd like to recognize individual contributors to these projects:
5Nines
Expedition Arts
Dream Bikes
Isthmus Engineering
Renascence Manufacturing Corp
Technical Service
EV Powers
Maker Controls
Flatt Cola
Flatt Cola
No sponsors, but we had fun :-)
Isthmus Engineering
Joe Kerman
Jesse Ransom
Revolution Cycles