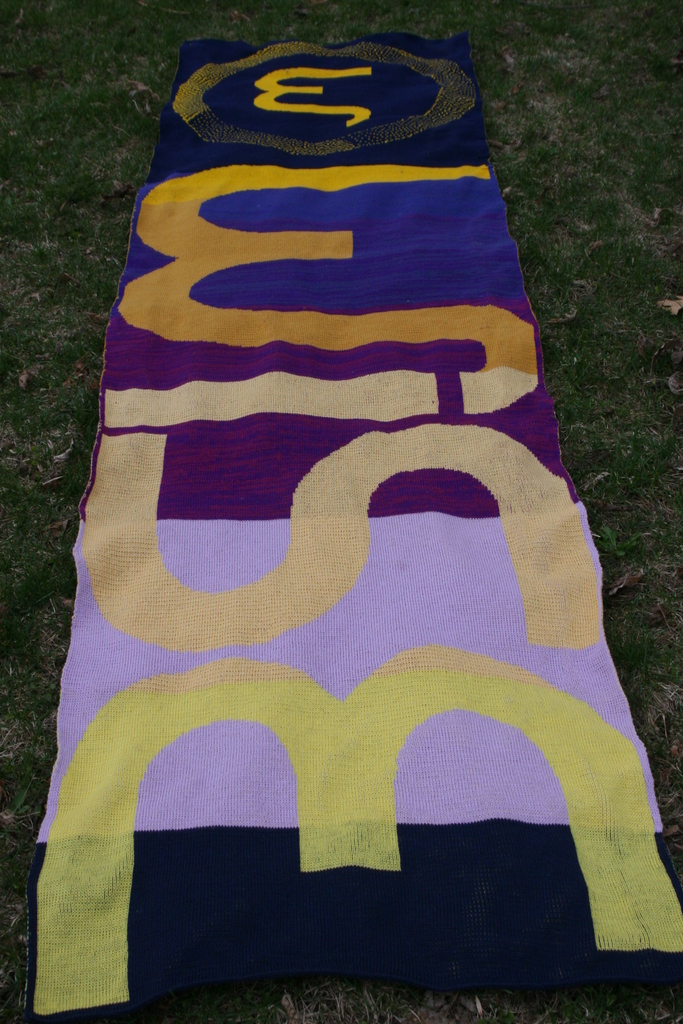 Whew! That was a test in perseverance.
Here it is:
Finished dimensions: 9 feet 7inches x 30 inches
Approximate time to complete: 15 hours of machine knitting (not including design and setup)
Total weight of yarn used: 2 lbs 8.5 oz
600 stitches per row (200 front and 400 back) x 810 rows x 2 carriage passes per row (one for each of 2 colors) =
1620 carriage passes and
486,000 stitches (162,000 make up the design on the front, 324,000 in the striped backing)

Original logo designed by Jon Tingley.

Custom software, img2track, developed by Davi Post for transferring design to Brother KH-930 electronic knitting machine.
A Brother KH-930 electronic knitting machine was used to machine knit the image, setting it up to get started is as much of a feat as completing the banner, here's a shot of it at the beginning: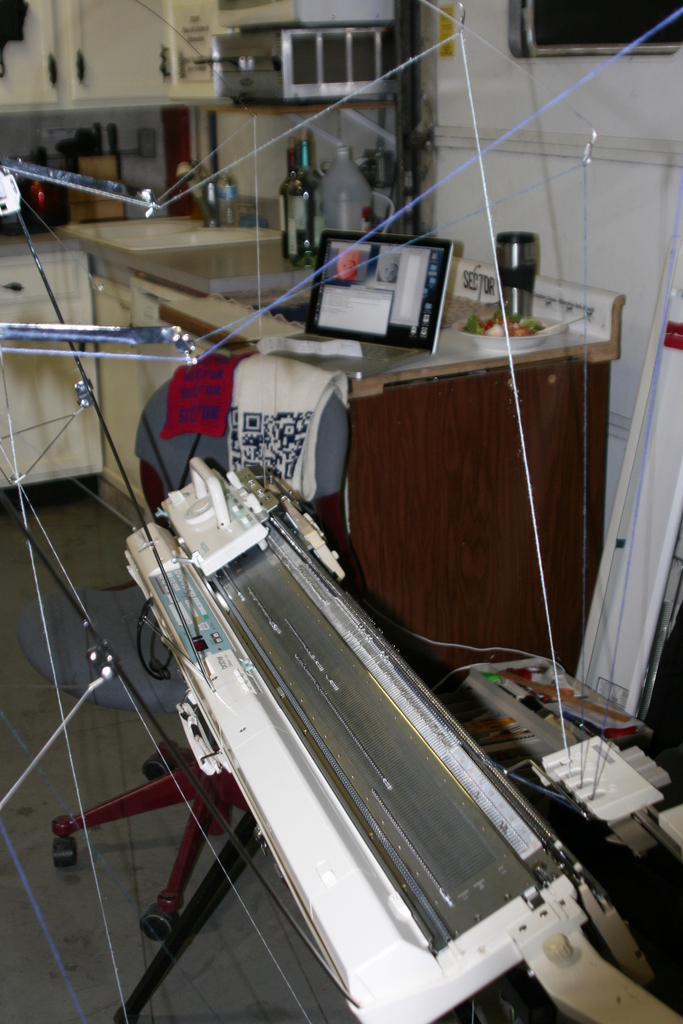 The image was processed using software developed by another Sector67 member Davi Post, starting from a full color image:



which is then dithered into black and white and processed into appropriate stitches to keep the aspect ratio consistent:


WISE is the Women In Science and Engineering residential learning community at UW – Madison who now have a beautiful banner to represent their organization at future events! http://www.housing.wisc.edu/wise