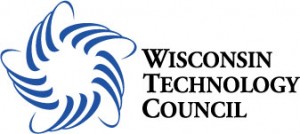 Congratulations to Sector67 member team C-Motive Technologies for making it into the top 12 in the WI Governor's Business Plan Competition this year.  Micah Erickson, Dan Ludois, and Justin Reed have been working out of the business incubator for several months preparing a number of prototypes and experiments with their motor technologies.
We see a few other of our friends have made it as well, including Aaron Larner's Style Shuffler, born at the first Build Madison event (then called Brainsy) that we hosted.  Ankit Agarwal's Imbed Biosciences was the first place Burrill Business Plan winner ahead of Sector67 in the 2010 competition, we're happy to see him remaining in the Madison area and working hard on his invention!
Best of luck to everyone, we'll see you there on Tuesday where we'll be on a panel discussing lean startups.