One of the latest projects at Sector67 reaches out to the community helping out F.H. King students is using a BLINK art grant to create a portable chicken coop. The project was brought here on bicycle and worked on outside the building using Sector67's tools. Now the chickens have a practical, stylish ride to get around the city.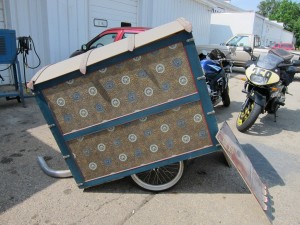 A side view of the chicken coop before it was completed.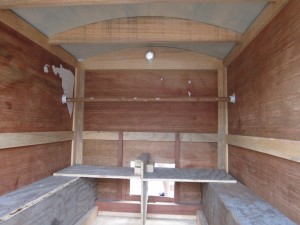 The inside of the completed chicken coop with the roosting posts and door for collecting eggs.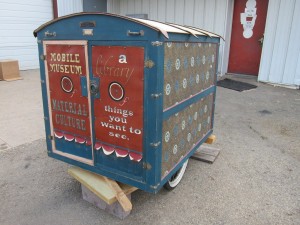 The completed coop