MakerBot stopped by Sector67 to demonstrate their MakeBot Replicators. MakerBot has recently blogged about Sector67 so its only proper to repay the favor.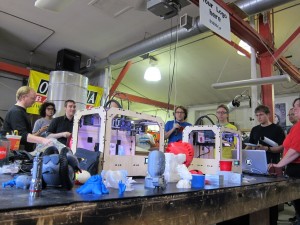 The Replicators and a bunch of cool things you can make with them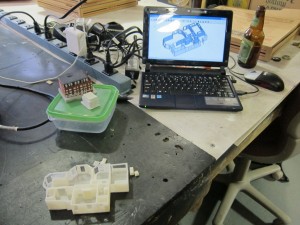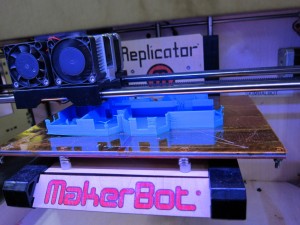 Davy created a mini replica of his home using the 3D printers at Sector67 and a larger version using the MakerBot Replicator.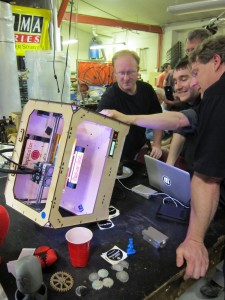 Cool party trick: Tilt your 3D printer sideways while you're printing and it won't affect the printing process at all.