Sector67's business incubator is home to some interesting startups here in Madison. The business incubator is located in the back of Sector67 and provides a shared office environment that gives the business an opportunity to work with other startups and entrepreneurs along with access to the conference room and workspace. Here is a brief overview of the current companies in the incubator.

C-Motive Technologies is a high-tech startup focusing on power conversion technology R&D founded by three electrical engineering Ph.D. students from UW-Madison, Dan Ludois, Justin Reed, and Micah Erickson. C-Motive Technologies eliminates the need for rare earth materials in electric motors and generators along with creating a cheaper motor with higher efficiency. Other areas of focus include wireless power technologies, electric vehicle drive and storage technologies, modular multi-level power conversion for wind or solar farms, electromagnetic design, and smart-grid solutions.

 Binary Sprocket offers professional design and development services for WordPress and Drupal sites. Founded by Grant Dobbe and Chris Jernigan, Binary Sprocket provides a variety of services including programming, design (UX/UI), research and strategy, site optimization, security and protection, backup and server management, and a variety of other services.

Fractal is a program for school aged kids to learn about math, science, and technology through fun projects. During a session participants are given a handout with instructions and materials for a project they are to complete. Participants receive minimal instruction from the instructor and are encouraged to troubleshoot amongst their peers. Fractal was created by Heather Wentler to help kids build self-confidence and life skills through hands on and challenge based problems.
Madison SOUP

Madison SOUP is a micro-granting event which is part of The Sunday Soup Network. For a $10 admission participants enjoy a meal while 5 presenters with a variety of backgrounds such as local artists, entrepreneurs and activists pitch projects they would like to receive funding for in order to improve the Madison Community. Participants vote on which project they want to receive the micro-grant and the project with the most votes win.

Wuntusk is a small group of software professionals founded by Monty Schmidt that helps companies by building custom solutions. Wuntusk helps advise investors by evaluating technical merits of companies they wish to fund along with helping startups with software development.

Cycle Computing provides software tools and solutions to securely and optimally manage their HPC workflows such as engineering, simulation, rendering, testing, drug discovery, bioinformatics and finance applications  on in-house or cloud cluster.
Tak Tek
More information TBA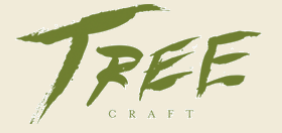 TreeCraft is a social enterprise combining urban timber, woodworking technology, and people founded by Mike Fisher. More information TBA.