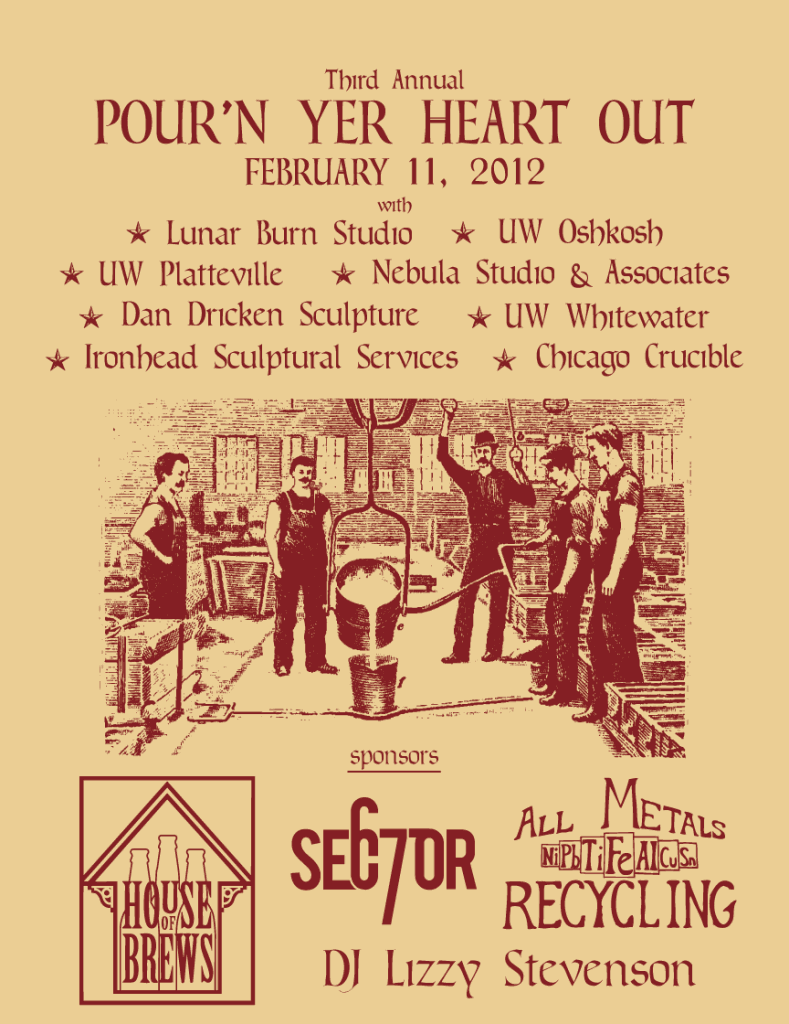 Sector67 is hosting
FeLion Studios
for an iron pour at Sector67 on Saturday, February 11th. This is a public / family event , and we have some very awesome deals to offer you over the next 6 days before the melt down.  Show up BEFORE 1PM if you have something you'd like to cast, show up AFTER 1PM to watch the fire show known as cast iron foundry work!
In the spirit of this 3rd Annual "Pour'n Yer Heart Out" Valentines' time iron pour, we are making/selling heart-shaped sand moulds for anyone passionate enough to hack their favorite design/person's name/ picture/word/pattern into a heart-shaped sand mould and watch it get cast in iron at this event.
Pre-sale hearts are NOW AVAILABLE at Sector67!
For a mere $20, you get 2 hearts to go to town on, and the position to work on it at your own pace/ on your own time from this point till the pour.
This offer is LIMITED, – you basically have 6 days ,… no pressure 😉
For all you last minute folks on the fence about making a heart , you'll still have a chance to carve something, should you choose to participate, on the day of the event. But the mould prices go back to the regular $30 price tag, plus you get less time to really lay your heart out …
There are 10 numbered heart moulds at Sector67 now, and a "Heart-a-Track" sheet for you to sign your name and report which number heart mould you recieved. There is a place on this sheet to also jot down what your design might be, so we can keep track after the pour in case there's any straggling hearts left on the pour floor…
Event will also feature live DJ and have shirts, stickers, food, and fine beverages available!