Jamie has been working since the Build Madison hosted at Sector67 in September 2012 on his concept for a bicycle pulled kitchen in Houghton Michigan.  He's moved from a "napkin sketch", in this case meaning a small scale LEGO brick prototype, to a ready to go kitchen complete with umbrella, just in time to start thinking about skis in upper Michigan.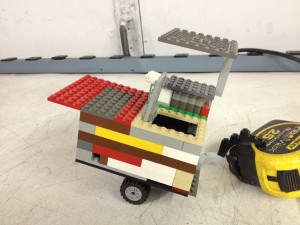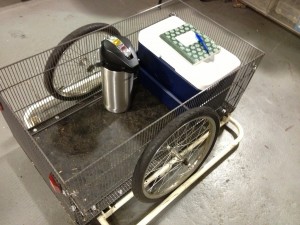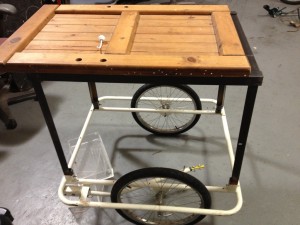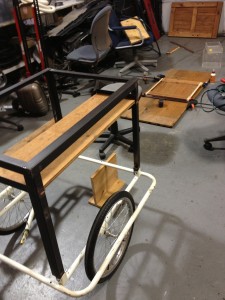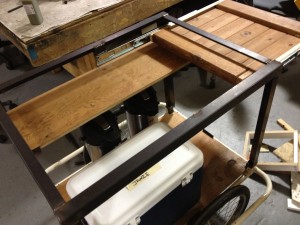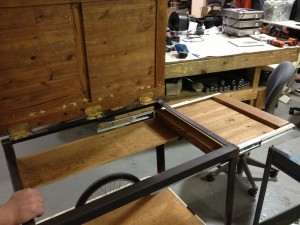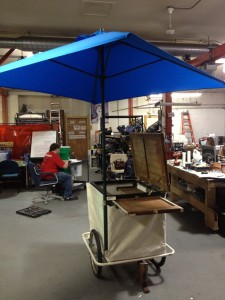 Slightly less colorful than the lego model, but it is more functional.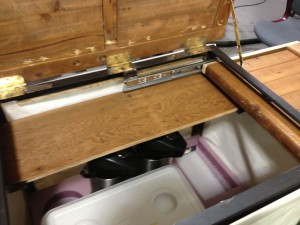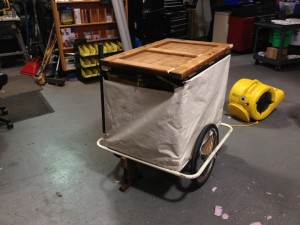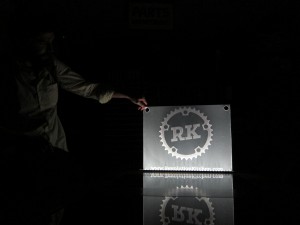 Check out more about Revolution Kitchen on their website.