This week we saw a lot going on at Sector67:
Monthly meeting welcomed a professional locksmith to talk about locksmithing: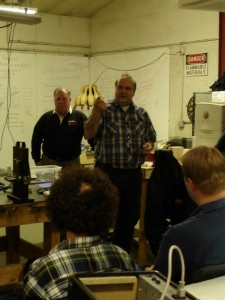 Which inevitably turned into: "locks huh, interesting thought . . ."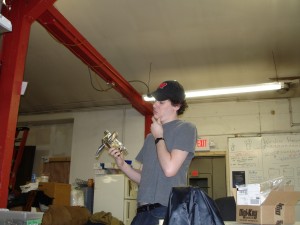 I wonder if I can get into this door. . . [yes, about 30 seconds]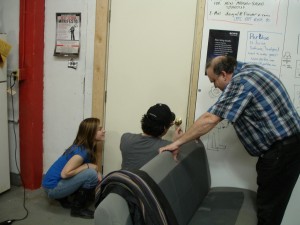 They brought along some generic Master lock paddle locks, we broke out the lock class bin and had some fun with the "confidence builder" locks: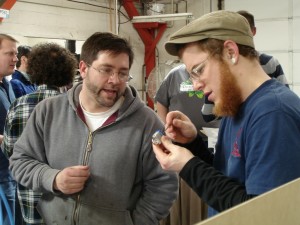 Significant work on the Makerbot has led to progress finally, we're able to print and entire raft of parts unattended: (http://www.thingiverse.com/thing:973)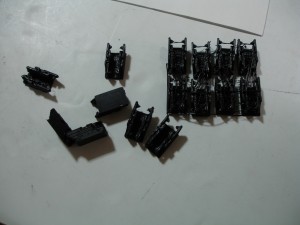 We also started playing with support material, testing things out on a WOW riding turtle model: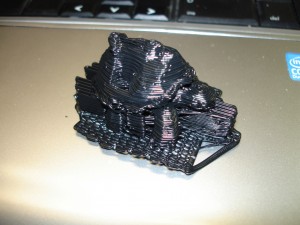 All this Makerbotting was capped off with a meeting of the local minds through the newly formed Southern WI 3D Printer group: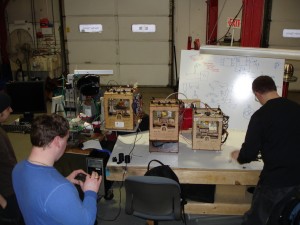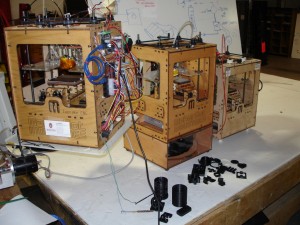 The USGS terrain data->models was roughed out on the CNC mill, looking towards a grand canyon model a little later next week: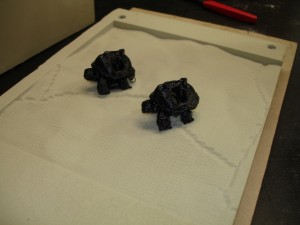 An ancient still in box TRS-80 went under the knife to wire around the RF modulator giving true composite output: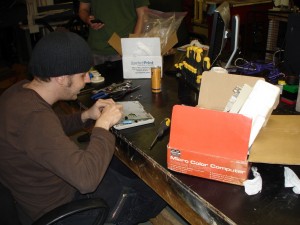 It was time to break out an old school tool that was just right for the job: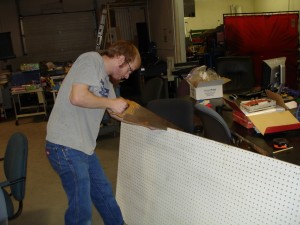 I believe we also set the record for earliest ever hackerspace opening on a Sunday morning when a seed starting workshop was setting up at 8am. . .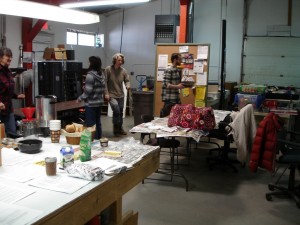 Lastly had a great opportunity to visit and tour the Trek plant in Waterloo, WI to poke around their R&D department [of which I obviously couldn't take any photos, sorry 🙁 ]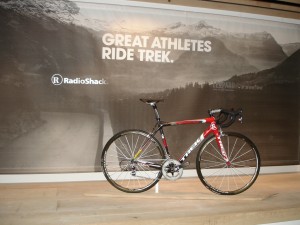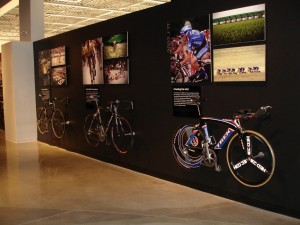 And besides showing wonderful hospitality, they didn't send us home empty handed: