I was sick of getting flat bicycle tires, so on reading a few seat belt bike tire liner tricks online, I was ready to give it a shot. Having a few donor seat belts (that also found their way onto the 7cees bus) laying around certainly helped!
The trick is pretty straightforward, get a seat belt: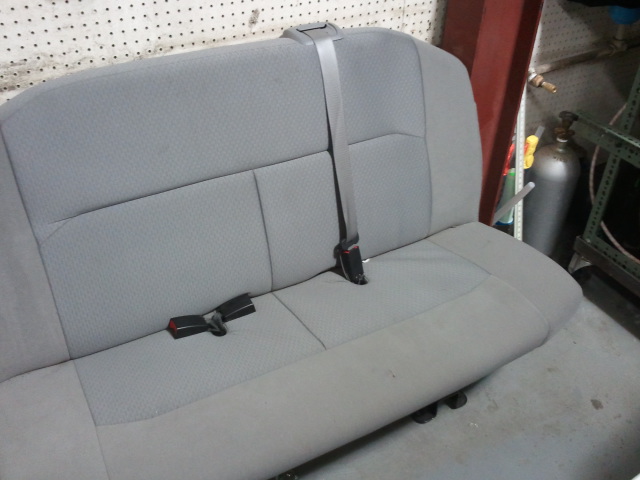 Chop to appropriate length: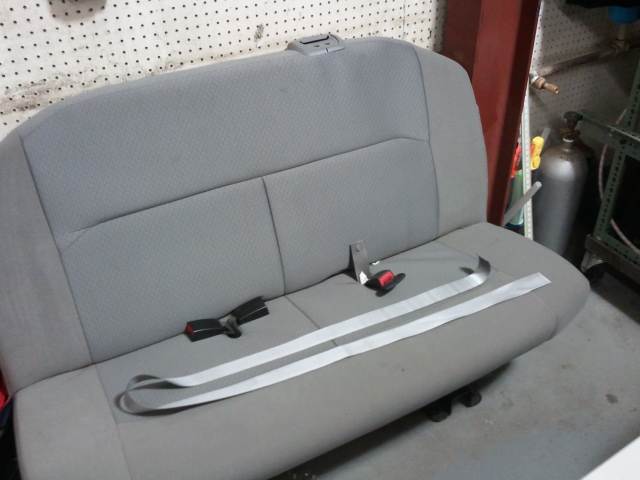 Deflate and debead half of the tire to insert the seat belt: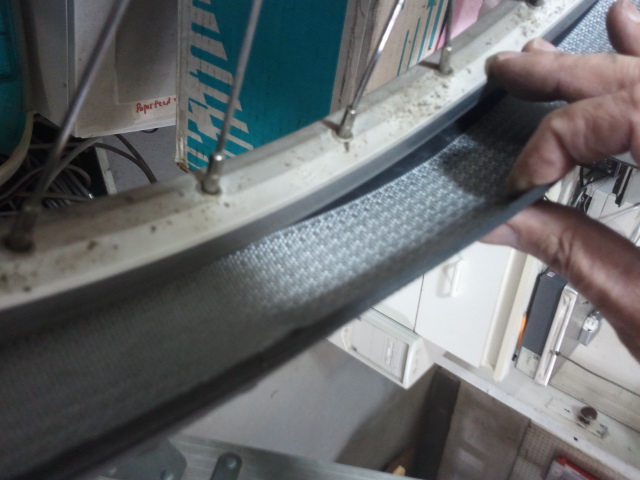 Reinsert the tube: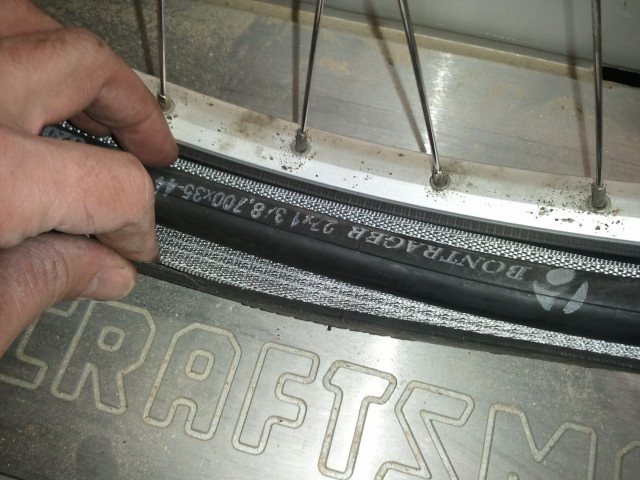 Find someone with small hands to help reseat the tire and get things ready to go: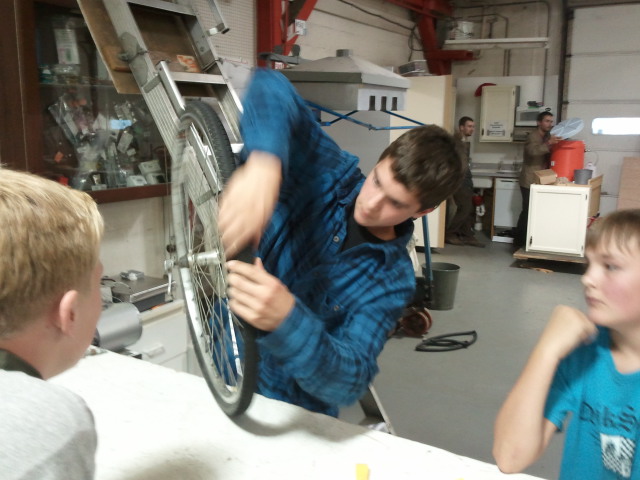 Test!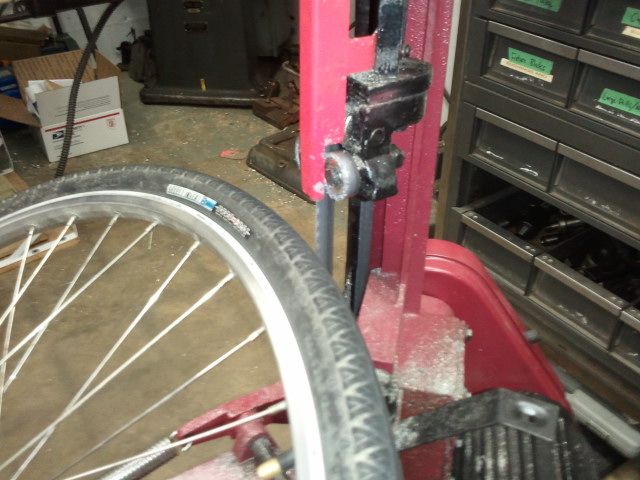 (Just kidding, I don't think this would survive the bandsaw for long. . . although no flats to report in several months!)